Business electric bicycle insurance
14-day cooling-off period
More and more people are buying an electric bike; for work, for holiday, or simply because cycling suddenly becomes fun again. With an e-bike you also avoid the crowds on public transport. And you don't need a mouth mask! Don't forget to take out e-bike insurance. In this blog you can read what to look out for.
Cycling to work
Fortunately, cycling was still allowed during the corona lockdown. And so they did in abundance. Now that the measures have been eased somewhat, cycling is becoming even more important. Because the more people go back to work, the busier it gets in public transport. But is the risk of infection really smaller with a mouth mask on? If you can cover the distance to work with a city bicycle, e-bike or speed pedelec, now is the time to get one. Privately or via your employer. The tax authorities offer interesting discounts through the bicycle plan. Ask your employer if that is possible.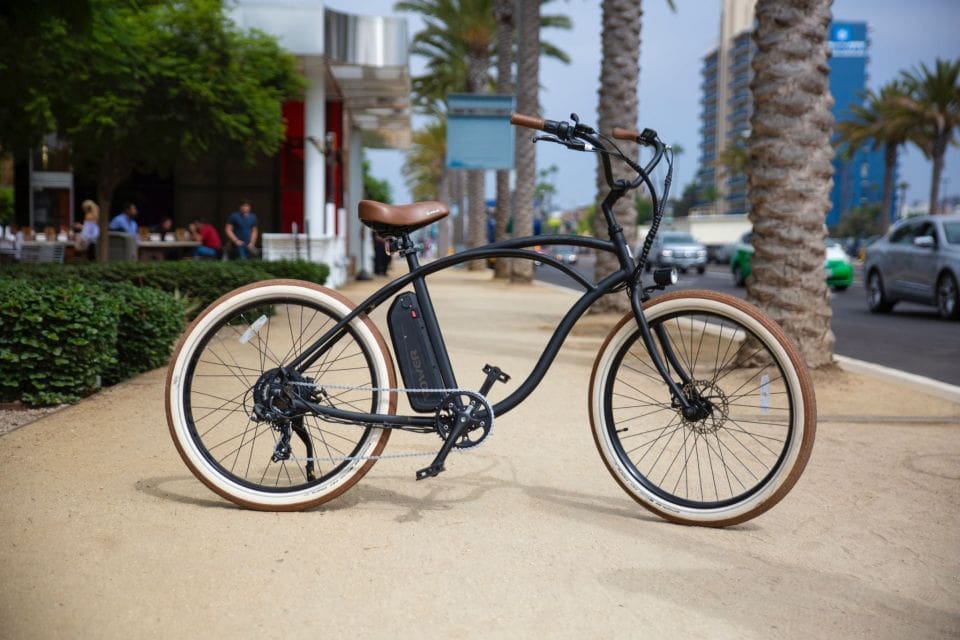 Which insurance is right for me?
An e-bike is quite an investment. Especially a good battery is expensive, but also vulnerable. Moreover, an electric bike is prone to theft. Therefore, bicycle insurance is actually indispensable. There are different types of bicycle insurance so you can always find one that best suits your situation.

Short-term bicycle insurance: This insurance is also called the descending bicycle insurance. When you take out the policy you pay the premium in one go for 3 or 5 years. Then you do not have to think about anything and your bicycle is insured for the entire period. You often take out this insurance when you buy the bicycle.
Continuous cycle insurance: With a continuous cycle or e-bike insurance, you pay a premium every month. You can stop this insurance when you don't use it anymore and you run less risk of having paid premiums for nothing.
Bicycle insurance with full coverage: Just like car insurance with full coverage, bicycle insurance with full coverage includes coverage against theft as well as against damage from e.g. a fall, fire or collision. With some insurers an excess applies in the case of damage.
Bicycle insurance against theft: With theft coverage, you are only insured against theft. Separate accessories, such as a bike computer, child's seat or panniers, are usually only partly covered (or not at all). The premium is of course lower than for full casco.
Customers about Alpina
Made possible by klantenvertellen.nl
See all reviews
8.1
Average score
Based on
3143
reviews
Third-party insurance for the speed pedelec
With a 'normal' e-bike, you can reach a speed of up to 25 km/h by pedalling along. But an electric speed pedelec can reach speeds of up to 45 km/hour. That is why a helmet is compulsory. You must also register your speed pedelec and take out third-party insurance for it. We will be happy to help you with this.
Well insured with Alpina
Arrange your e-bike, speed pedelec or city bike insurance within 24 hours at Alpina.nl. Fill out the online form and we will contact you within a day. Or call our customer service team directly during office hours. We specialize in business and private insurance and we work 100% independently. So a reliable choice for all your insurance needs.
Last updated: 26-09-2023
Financially certainly.
We can be reached via Chat, Whatsapp, phone or email
Please feel free to contact us if you would like to know more.
We are available from Monday to Friday from 08:00 to 18:00.