Compare inventory insurance online
14-day cooling-off period
Everyone knows the private home contents insurance, but did you know that there is also an inventory insurance? This is sometimes called business inventory insurance. Inventory insurance is actually insurance for your business contents or inventory.
What is inventory insurance?
Inventory insurance is insurance for your inventory. If you own a business or company, you probably have a lot of inventory. This includes items such as desks, computers and office supplies, as well as special machines and perhaps stock. This inventory is essential to your business, so it makes sense that you don't want anything to happen to it. To protect your business, you can take out inventory insurance. With inventory insurance, your inventory is insured against damage caused by fire, storm or burglary, among other things.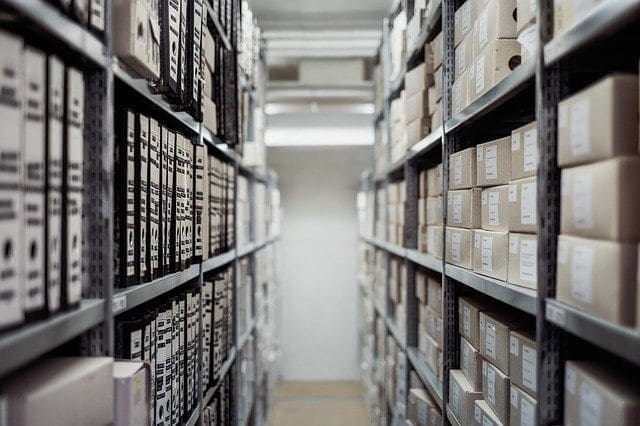 Why take out inventory insurance?
Running your own business often involves a lot of money. Therefore, you would probably like to save money where possible. However, precisely because there is so much money in your own business, it is wise to take out inventory insurance. Imagine a fire breaks out and a large part of your inventory goes up in flames. Or what if there is a break-in and thieves steal or damage laptops and other expensive electronics? If you don't have inventory insurance, the costs can be substantial. What's more, your business may come to a standstill, causing you to lose revenue. This is, of course, unpleasant for any business, but the financial consequences can be particularly severe for start-ups. They often do not have a large financial buffer to absorb such costs. By taking out inventory insurance, you ensure that you are insured against many of these damages.
What does inventory insurance cover?
An insurer distinguishes between inventory and goods. With inventory, we mean all the things you use in your company to practice your profession. This includes office furniture, such as desks, chairs and conference tables, but also special machines, laptops and other electronics. You can take out inventory insurance for all these items. Inventory insurance covers all items that are on your business premises and are necessary for you to carry out your work.
What are the costs with inventory insurance?
The cost of inventory insurance depends on a number of factors. Firstly, the costs depend on what kind of business you have and in what industry you operate. In addition, the amount and type of inventory will affect the insurance premium. Furthermore, just as with private home contents insurance, you can choose from various types of cover. You can choose which items you want to include in your insurance, such as legal assistance, money and valuables. The basic insurance usually covers damage caused by fire, storm, lightning and explosion. Burglary and theft are usually also insured. However, this differs per insurer, so always check this carefully in the policy conditions.
Who does business inventory insurance apply to
Inventory insurance is sometimes popularly referred to as business inventory insurance. In insurance terms, however, we speak of inventory insurance. An inventory insurance is therefore a business insurance. A household contents insurance is a private insurance, which you can use to insure the belongings in your home. A private contents insurance does not cover your business inventory.
What is property and inventory insurance
As mentioned before, an insurer distinguishes between the inventory and the goods of a company. Goods means your trading stock. These are all raw and auxiliary materials that you use to make your end product, such as semi-finished products, cleaning agents, fuels and packaging materials. It is all the products that you sell or use to make the final product. You can take out separate goods insurance for your goods. This way, you can be sure that all items in your company are properly insured.
Customers about Alpina
Made possible by klantenvertellen.nl
See all reviews
8.1
Average score
Based on
3143
reviews
Last updated: 30-06-2023
Financially certainly.
We can be reached via Chat, Whatsapp, phone or email
Please feel free to contact us if you would like to know more.
We are available from Monday to Friday from 08:00 to 18:00.