Health insurance: compare and take out insurance immediately!
What is health insurance?
Taking out health insurance is compulsory for everyone in the Netherlands aged 18 and over. Children under 18 are co-insured with their parents' health insurance free of charge. With a healthcare insurance you cover medically necessary healthcare. What should you pay attention to when choosing a good health insurance?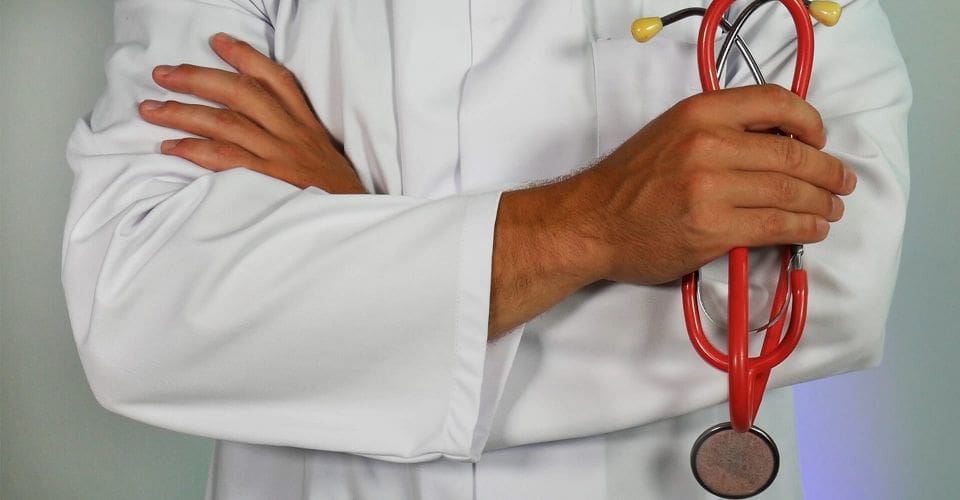 Basic and supplementary health insurance
The basic insurance reimburses the most important care. The coverage of the basic insurance is the same for all insurers. This is because the content of the basic insurance is determined by the government every year. Health care insurers are obliged to always accept an application for the basic insurance. The costs and choice for additional coverage do differ per insurer.
Did you know that there are various types of basic health insurance policies? There is a restitution policy, natura policy, combination policy and budget policy. The contents of the basic package is the same for each health insurance company, but there is an important difference in the way the care is reimbursed. It is therefore wise to compare the various health insurance policies.
In addition to the basic insurance, you can take out supplementary health insurance policies. In contrast to the basic insurance, which insurers are obliged to accept, this does not apply to the supplementary insurances.
Choose health insurance
Choosing the right health insurance can be quite difficult. When choosing health insurance, you have to think about the care you think you will need in the coming year. In addition, it is good to check which care is reimbursed by the basic insurance and whether you need additional insurances for the care you need. This way, you can adjust your health insurance to your care needs. Of course, you never know in advance exactly which care you will need in the coming year. When choosing health insurance, also consider your own financial situation. Do you have the room to cope with possible health care costs? If so, extensive insurance could be a waste of money. In addition, there is an obligatory deductible excess of at least €385.
Excess in health insurance
You pay a policy excess for care under the basic insurance. This deductible is the amount you pay per year before you receive care from the basic insurance reimbursed by your healthcare insurer.
The minimum deductible is €385 and is the same for everyone. You can choose to increase your deductible excess yourself. This goes in steps of €100,- up to a maximum of €885,-. When you think you will incur few health care expenses, you can choose to increase your deductible. By increasing your deductible, you pay less in health care premiums. Be aware, however, that if you increase your deductible excess to €885 and still need expensive care, you will have to pay this amount. In many cases, however, it is possible to pay the excess in instalments.
Own contribution
Many people confuse the excess with the co-payment. There is a difference. The personal contribution is paid for some medical costs from the basic package. The government determines the types of care for which a personal contribution applies and the amount of that contribution. A personal contribution is always in addition to the excess that you have to pay. With the personal contribution, you cannot increase the amount in order to reduce the premium of your healthcare insurance.
A table with the care for which you pay a personal contribution is available here.
Contracted care
Every year, health insurers make agreements with healthcare providers. They negotiate the prices of treatments, for example. Contracted care is care from providers with whom your health insurer has concluded a contract. If you choose a health insurer with contracted care, you will often save money. Incidentally, you are not obliged to seek care from contracted providers. If you choose a provider that does not have a contract with the health insurer, you will be charged the costs. The amount of the costs may be determined by the health insurer itself.
Health insurance from 18 years of age
From the moment someone turns 18, he or she is no longer co-insured with the parents free of charge. From that moment on, one has to take out one's own health insurance. This must be arranged at the latest one month after the 18th birthday. Young people usually do not need that much care and a basic insurance with an increased excess is usually sufficient, without supplementary insurances. Of course, this differs per situation. Many young people choose to insure themselves with the same insurance company as their parents. This is not always the best option. It is therefore wise to compare the different health insurance policies with each other.
Compare health insurances
In the Netherlands, everyone from the age of 18 onward is required to have basic health insurance. The basic health insurance is the same with every health insurer. What does differ is the premium you pay per month for your health insurance. Insurers are allowed to set this premium themselves. Through alpina.nl you can easily compare health insurance and choose the insurance that best suits you and your situation. We do not only compare premiums but also conditions. You can compare health insurance all year round, but it is not possible to switch health insurance all year round.
Until when can I switch health insurance?
From the moment the new health care premiums are announced until the end of January, you can switch health care insurance. The ultimate date for taking out new healthcare insurance is 31 January. However, you have to have cancelled your old insurance before 31 December. Your new healthcare insurance will then take effect, retroactively, on 1 January. The new healthcare premiums will be announced in mid-November at the latest.
Step-by-step plan: switching health insurance
Have you compared different health insurance policies and do you want to switch? You can easily switch health insurance via our website. In our comparison module, you select the basic insurance and possible supplementary insurances. You can apply for this insurance directly via the website. All you have to do is fill in your personal details and the additional information needed to apply for your health insurance.
After receiving the policy, you still have the right to cancel the insurance. The cooling-off period is maximum 14 days after receipt of the policy. You must inform us of this in writing, by telephone or by e-mail. When you make use of this right of reflection, it is assumed that the insurance has never existed. This means that there has never been any cover for the insurance. The insurer will therefore not reimburse any costs made during this period.
Take out health insurance
You can easily compare insurances via our website. After entering a few details, a number of insurance policies with the corresponding premiums and policy conditions will appear, tailored to your needs. You can compare these. If you have found a suitable insurance, you can take out the policy directly online. Are you having problems or do you have any questions? Our care experts are ready to provide you with appropriate advice. You can reach us by phone via 088-000 83 18. We are happy to help you from Monday to Friday from 8.30am to 5.30pm.
Customers about Alpina
Made possible by klantenvertellen.nl
8.1
Average score
Based on
3277
reviews
The Count
Friendly fast answer
Ton
despite reporting the damage separately without phone contact, it comes across as customer friendly.
Frequently asked questions about health insurance
The cheapest health insurance policies of 2023
Care Premium Alarm; sign up for our free service
Want to be the first to be notified when health care premiums for 2023 are announced? And want an update on important moments surrounding your health insurance for next year? Then sign up for our Health Care Premium Alert.
Supervision
Alpina complies with all the legal requirements of the AFM. For example, we have the necessary permits and diplomas and we are affiliated with the Financial Services Complaints Institute (Kifid).
Alpina complies with all the legal requirements of the AFM. For example, we have the necessary permits and diplomas and we are affiliated with the Financial Services Complaints Institute (Kifid).
Last updated: 23-03-2023
Financially certainly.
We can be reached via Chat, Whatsapp, phone or email
Please feel free to contact us if you would like to know more.
We are available from Monday to Friday from 08:00 to 18:00.