Is lightning covered by a building insurance policy?
You take out building insurance to protect your home against imminent dangers. What damage is and what damage is not covered by your building insurance?
With lightning damage, a distinction is made between direct and indirect lightning strikes.
Direct lightning strike
When lightning strikes directly, it strikes your own home. This is most common in houses in open areas. It is possible that such a lightning strike causes a fire, but this need not always be the case. Sometimes it is just a crack in the wall or a blackened wall. These damages are compensated by the building insurance.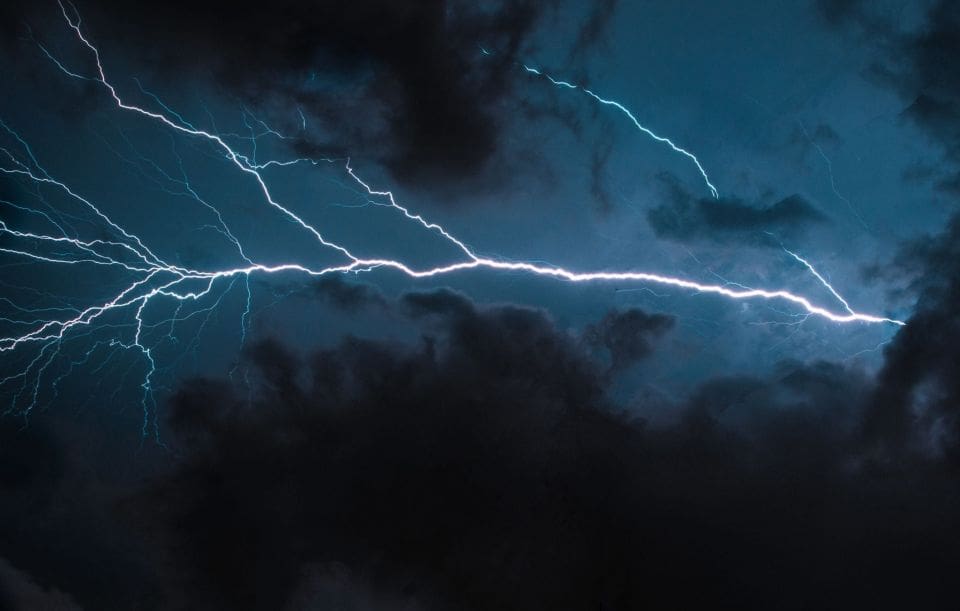 Indirect lightning strikes
When lightning strikes a home or building near your home, it can cause damage to your electrical equipment. Lightning that strikes causes a peak in the power network. This high voltage can also enter your home through pipes and cables in the ground. The sudden high voltage may be too much for the equipment connected to it, causing it to break down. In these cases, we speak of indirect lightning strikes.
Many insurers call the damage caused by indirect lightning strikes induction damage. The devices show many defects or no longer work at all. Often there are hardly or no traces of lightning to be seen. This makes it difficult for an insurer to determine whether the equipment was damaged by lightning.
Preventing lightning strikes
To prevent damage from lightning, please follow the tips below:
Unplug electrical appliances and switch off the main switch. Also think about the internet and TV cables.
Especially with detached houses, it is smart to install a lightning rod on the house or have one installed.
Make sure you have good overvoltage protection. This way, you can prevent damage to your electrical appliances.
Other damages
Thunderstorms are often accompanied by heavy rainfall and it can also be very strong winds or even storms. This may also cause storm damage to their home.
Storm damage, of course, is annoying enough. You would prefer that the damage caused by the storm be repaired as soon as possible. With building insurance, you pay a deductible in the event of storm damage before you are compensated for the damage. Usually this amount is set at €150. You can increase or decrease the amount yourself.
In the conditions of your building insurance you will find exactly which damages you will be compensated for in case of a lightning strike.
Are you insured through Alpina? You can report your claim online or contact us by phone.
We can be reached via Chat, Whatsapp, phone or email
Please feel free to contact us if you would like to know more.
We are available from Monday to Friday from 08:00 to 18:00.