What is an expulsion statement?
Until the summer of 2014, a cancellation statement was often valid for 1 year after the date of issue. Since the summer of 2014, many companies have extended the validity period of the cancellation statement to 3 years. With the cancellation statement you can prove claim-free years. After the validity period of the cancellation statement has expired, you can no longer claim a discount for damage-free driving with a new insurer.
Especially older car owners who sometimes change their car insurance zihave had to deal with it: the cancellation statement. Younger drivers will not receive such a statement as a rule, unless it is for a moped or scooter insurance.
But what is an expulsion statement? It is a written document that you receive from your insurer when you terminate your car insurance. It contains the number of claim-free years you have built up with a motor vehicle. This statement is issued once after termination of the insurance and is your proof that you can present it to your new insurer so that you can keep the accrued claim-free years.
How do I request the royalty statement?
Have you never received an expulsion statement and have you lost it? You can try to get a new one from your old insurer, but this is actually no longer necessary. The document has not been issued in most cases since 2007. At least not anymore for cars and motorbikes. It is, however, provided when you cancel a moped or scooter insurance policy. Since 2007, claims-free years for cars and motorbikes have been registered in Roy-data, a database to which all insurance companies have access. If you take out a new car or motorbike insurance with another insurer, the insurer will no longer need a statement of cancellation, but they can see in Roy-data how many claim-free years you have.
Take out a car insurance policy? Calculate your premium!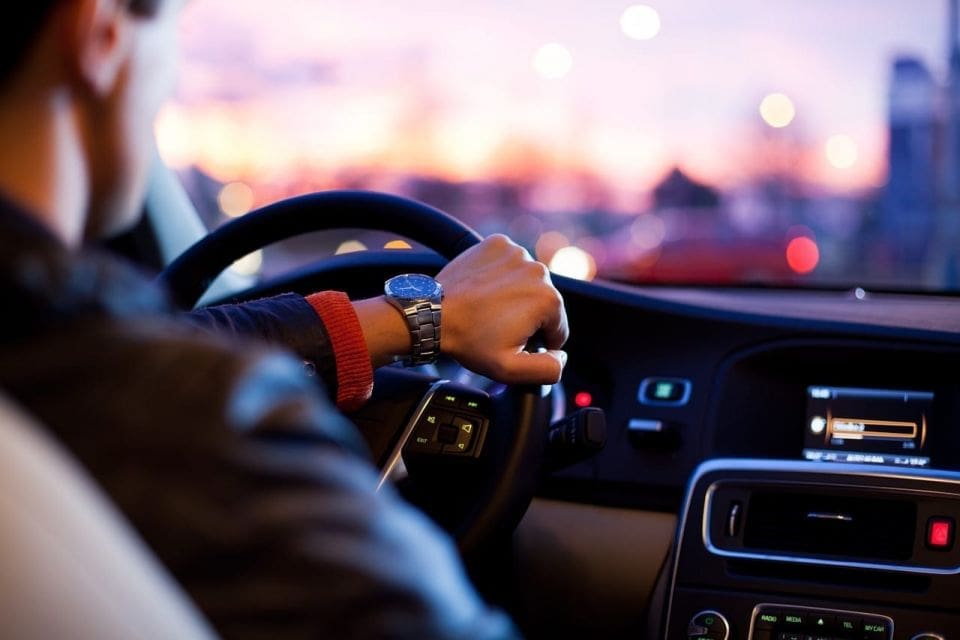 Cancellation notice: what about a leased car?
Have you had a lease car and are you returning it? Then you can ask your leasing company for a so-called lease declaration. This also contains the number of claim-free years. These claim-free years will in most cases be accepted by your new insurance company without any problems. Normally a leasing company keeps a strict registration and this data is reliable.
It is different if you have driven a company car. You can request a statement from your employer with the number of claim-free years, but the maximum number of free years is always three years. Regardless of how long you have actually driven without claims. Insurance companies consider the registration of claims by an employer to be less reliable.
How long is a cancellation notice valid?
An expulsion statement is never valid indefinitely. The standard period of validity is one year. If you cancel your car insurance because you are getting rid of your car and you are not going to drive a new car for the first few years, the statement will no longer be valid and your claim-free years will lapse. From 2014, many insurance companies have increased the validity period from 1 year to 3 years. This does not apply to all companies. If you take out a new car insurance policy after some time, pay special attention to whether your new insurance company applies a validity period of 1 or 3 years. This can make the difference between keeping your claim-free years or starting all over again.
Duration royalty statement can it vary by insurer?
There are insurers who, when accepting a new car insurance policy, apply a longer period than one year. In the overview below you can see which insurer goes furthest back.
Claim-free years transferable since 1-1-2022
Since 1 January 2022, claim-free years are transferable in certain situations. In case of death for example, they can be transferred to the surviving partner. Also for lease drivers and drivers who have lived abroad for years, it is now possible to transfer the claim-free years. This way, they do not lose their accumulated claim-free years. In our blogpost you can read more about this new regulation.
Read also:
How can I prove my claim-free years?
Claim-free years: How does it work?
How do I apply for an expulsion notice?
Nowadays it is no longer necessary to apply for a paper expulsion statement if you want to switch insurers. Your data are digitally stored in the Roy Data database, so they are accessible for every insurer and you no longer need to prove your claim-free years with a paper statement. Do you want to know how many claim-free years you have registered? Then you can request this via the website of Stichting EPS. You do this by completing the right of inspection form. After sending the form, it may take a while before you receive your claim-free years. In most cases this takes a maximum of 28 days.
What is an expulsion statement?
To cancel means literally to terminate or discontinue. An insurance policy can be cancelled by you or by an insurer. A cancellation statement is therefore a declaration of cancellation, or proof that the insurance has been terminated. On an expulsion statement your accumulated claim-free years are mentioned. You need these years to take out a new car insurance. You used to receive this with a paper cancellation statement, but nowadays insurers work with the digital system Roy Data. Your proof of termination and your accumulated claim-free years are digitally registered, so that every insurer can see them.
Customers about Alpina
Made possible by klantenvertellen.nl
See all reviews
8.1
Average score
Based on
3143
reviews
Last updated: 02-02-2023
Financially certainly.
We can be reached via Chat, Whatsapp, phone or email
Feel free to contact us if you want to know more.
We are here today until 18:00