What is the cost of funeral insurance?
Taking out funeral insurance is a smart move if you want to leave yourself and your loved ones with fewer financial and emotional headaches. Of course, it is important that you know in advance exactly how much it will cost to take out such insurance.
What is the average cost of funeral insurance and what factors affect that amount? How much do funerals, cremations and burials cost? Here are clear answers to all your questions.
What does funeral insurance cost?
With standard funeral insurance, you can count on an insured amount of around 7,000 euros, and that includes insurance for children. The price of funeral insurance is usually set at a monthly cost of 5 or 6 euros, for someone 18 years old.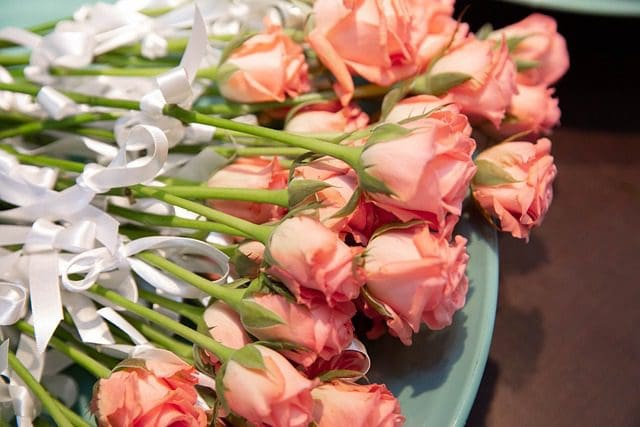 Exactly what factors influence that cost? Here's an overview:
1. The age of the policyholder
First, the policyholder's age of learning plays an important role in the amount of the monthly fee for insurance. The younger the person is, the less he or she pays.
2. The gender of the policyholder
In general, women are getting older than men, at least statistically. This means that women tend to pay less for their funeral insurance than men.
3. The health of the policyholder
Next, the insurer also looks at the health status of the person in question. Someone who has a lot of health problems will generally have to pay more for funeral insurance.
4. The insurance package
Finally, the content of the insurance package also determines in part the price you pay. The more items there are in the Natura package or the higher the amount with the Capital Insurance, the more premium you pay.
The average cost of a funeral
To put the cost of funeral insurance in perspective, an overview of the average cost of a funeral is certainly not an unnecessary luxury. After all, that price is easily between 6,500 and 11,000 euros in the Netherlands.
1. Cost of cremation
The cost of a cremation in itself is easily between 7,000 and 11,000 euros. Of course, this also depends largely on the package you prefer and the organization you hire.
2. The cost of a funeral
The cost of a funeral, contrary to what many people think, quickly runs to 7,000 or even 10,000 euros. Again, the package and what the funeral includes will have a big impact on the final cost.
Taking out funeral insurance for fewer financial worries
If you have little savings as a policyholder and also do not purchase funeral insurance, it immediately becomes a lot more difficult for your next of kin to regulate and finance your funeral.
Thanks to funeral insurance, you can be sure that your loved ones will not be extra burdened financially after your death, which is of course interesting considering the emotional burden that this event and period in itself brings.
So it's a good idea to take out funeral insurance, especially when savings rates are lower. After all, in that case the insurance will end up paying you more than your savings account itself!
What is the average cost of funeral insurance per month?
First of all, funeral insurance is not a compulsory insurance and therefore not an insurance you pay for anyway. However, in most cases it is better to take out this insurance and then you can count on an average price of 5 or 6 euros per month.
In many cases, however, it is also possible to pay that premium not monthly, but quarterly or even annually. However, the most common method is a monthly payment, as this spreads the cost of funeral insurance a bit more.
Taking out funeral insurance? Get in touch with us!