How do I take out building insurance for a flat?
You are going to move to a new flat. A fun, but also exciting situation! A lot of things to arrange, including your (possible) home insurance. But how does this work? Do you have to do it yourself or is it done by the Owners' Association? And is there a difference between buying and renting? The simplest answer: it always depends on the situation. This article explains what you need to take into account when insuring your flat.
Building insurance for the VVE
When you move into an apartment building, there is (nowadays) often a VVE. But what is this VVE actually for? The VVE is meant to keep the apartment complex in order. Joint agreements are made between the residents. Usually, a monthly contribution is paid by the residents. This contribution is then used for necessary maintenance, for example.
It may be that your building insurance is arranged via the VVE. In this case, you do not need to arrange building insurance yourself. You then pay a contribution to the VVE for your building insurance.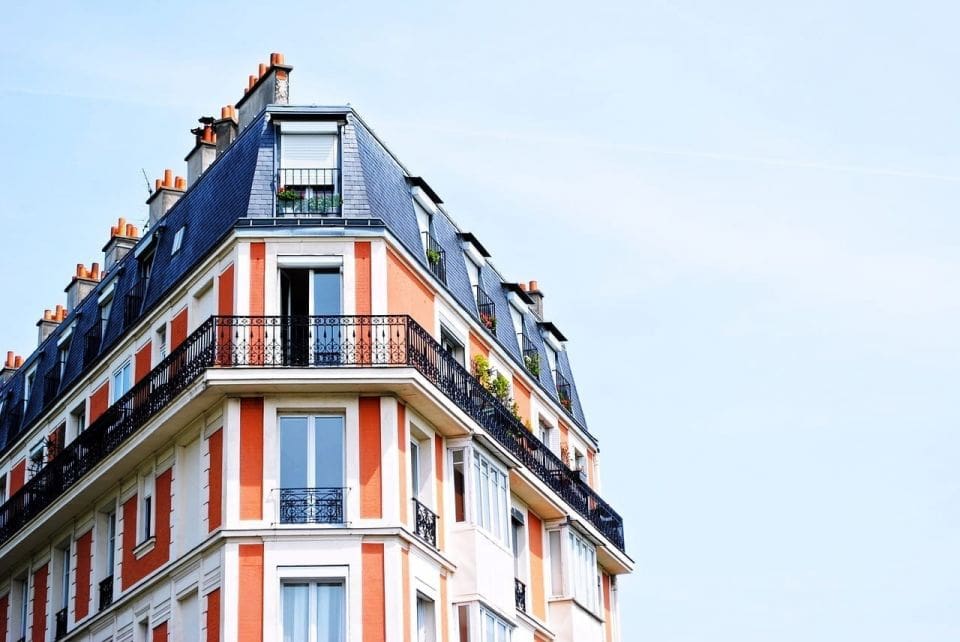 Dormant community association
It is possible that your apartment building has a 'dormant' community association. Technically speaking, there is a VVE in place. However, a sleeping VVE doesn't do anything. There is a big chance that you don't pay any contribution. The money is not used for anything.
Home insurance: difference when buying or renting a flat?
There is a significant difference between buying or renting a flat in this context. When buying a flat, you are the (absolute) owner. When renting, you are not the owner. This is where the difference lies in whether or not you take out buildings insurance.
When you have bought a flat, you have to make sure that a building insurance has been taken out for your flat. It may be that you have to arrange this yourself or that it is arranged via the VVE.
Have you rented a flat? Then you do not have to take out buildings insurance yourself. The owner of your flat is the landlord. The landlord is responsible for taking out building insurance. What if the flat is damaged by fire, storms or burglary? Then this is the landlord's responsibility. Keep in mind that damage to your belongings, such as furniture and clothing, for example, will be at your expense.
Damage to (loose) personal belongings cannot be insured via a building insurance. For this you need to take out home contents insurance. Do this if you want to be sure that your possessions are covered in case of damage.
Supplementary building insurance for flats: how does it work?
Does your insurance run via the VVE? Then keep a close eye on whether you are insured for a sufficient amount. The following cases can be a case of underinsurance:
You have a larger flat;
You have a more luxurious flat;
You have replaced certain goods yourself;

(such as installing a luxury kitchen).
In general, the VVE assumes an average contribution for your building insurance. If this amount falls below the value of your flat, you are underinsured. If something happens to your flat, the full value will not be paid out. This is of course a great pity.
If you are underinsured, it is wise to take out additional building insurance. This is to close the gap between your basic building insurance and the value of your flat.
What is a flat clause?
A flat clause is a separate liability clause that is included in your insurance. The flat clause means that if you experience damage due to the actions of another resident, this damage will be compensated.
Example
One floor below you, a fire starts because the occupant left a potholder on the fire. The flames are eventually extinguished, but not before your cement floor has been seriously damaged. It has to be replaced/repaired.
Do you not have a flat clause? Then you may have to pay these costs yourself. This amount can be considerable. Therefore, always have a flat clause included in your policy.
Taking out building insurance with Alpina: what are the benefits?
With Alpina, you are always assured that you will get the most complete coverage at the most competitive price. 48 years of experience has ensured that Alpina always gives you the best insurance advice. Taking out your insurance can be done in just a few minutes, so you are always insured for any situation.
Our customer service will be happy to help you with questions about your (future) insurance.
We can be reached via Chat, Whatsapp, phone or email
Please feel free to contact us if you would like to know more.
We are available from Monday to Friday from 08:00 to 18:00.