What is the excess for caravan insurance?
When you go on holiday with your caravan, you want to enjoy your holiday or weekend trip without any worries. It is therefore important to ensure that your caravan is properly insured against damage and that you do not have to pay too much for this. When you take out a caravan insurance you will have to take into account an own risk. What is the own risk and how high is it? Excess in case of damage to your caravan means you have to pay a certain amount of money first. The amount of the own risk depends on the insurer and is partly determined by you.
Caravan insurance? Calculate your premium!
Different coverages for your caravan with caravan insurance
For your caravan there are a number of different coverages available. In any case, the caravan is already covered under the third-party insurance (WA) of your car. Damage you cause to others is already insured. However, there are also extensions that cover more than just the damage you cause to others. Most insurers offer the following three types of cover: standard, comprehensive and extra comprehensive. Depending on the coverage you choose, you pay a higher, lower or no deductible. The coverage of the different insurances also differs. Before choosing an insurer, it is wise to consider what you want to insure. The cheapest premium is not always the best choice for your caravan.
When do I pay no excess?
In some cases an insurer does not use an excess. Often you will pay a higher premium for your caravan insurance. However, in most cases the insurers will have a compulsory excess. It is also possible that in case of standard damage there is no excess, but in case of hail damage a separate excess applies. In the policy conditions you can find if there is an own risk and how high it is.
How high is the excess?
How high the excess is differs per insurer and per cover. Some caravan insurances may be very cheap, but in case of damage you may have to pay a lot yourself. Some insurers apply a (high) own risk for your caravan. If your caravan is damaged, you don't want to have to pay a lot of money afterwards. It is therefore important to compare the different insurances with each other. That way, you will not be faced with any surprises. Ideally, you would like to have a well-covered insurance policy at a competitive price. It is also possible that insurers do not charge an excess in some cases, and that they do in others. Many insurers require the damage to be repaired by a company with which the insurer has made agreements. In that case you do not pay any excess. You may also have to pay an excess for certain types of damage. For example, damage caused by your own actions or damage caused by hail or other weather conditions.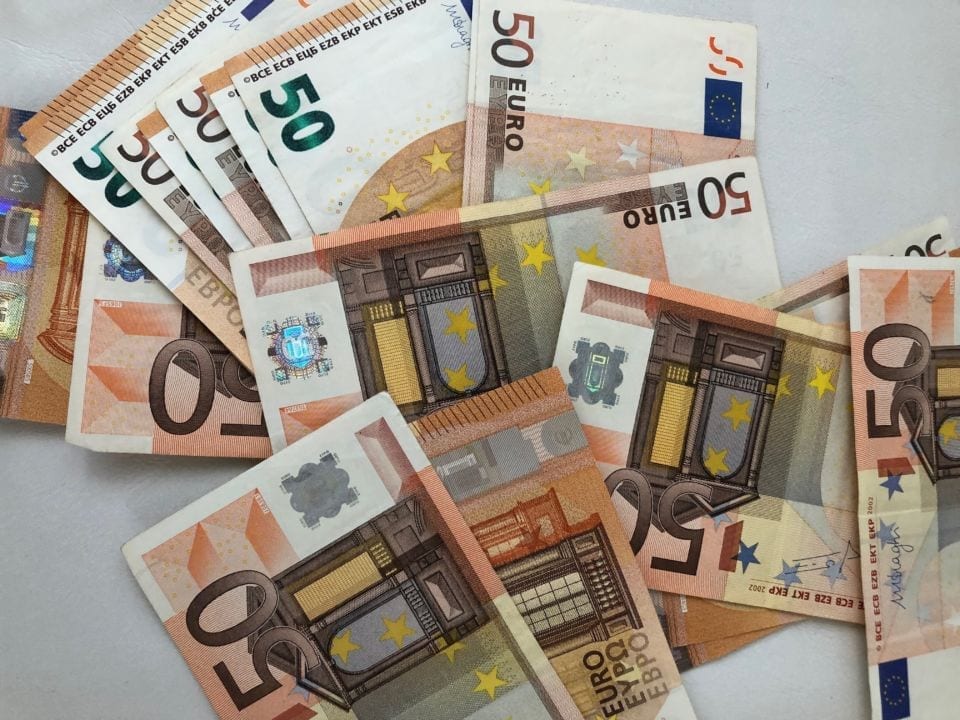 The average excess is between €0 and €250. When you have a small damage to your caravan you might wonder whether it is wise to claim this from your caravan insurance. In case of a small dent it might be wiser to pay for it yourself than to claim it from your insurance company. When you have a standard excess of € 200 for a small dent for example, it is often more sensible to pay for the damage yourself and leave your excess intact.
Caravan insurance? Compare premiums!
Increase own risk
As with car insurance, in most cases it is possible to voluntarily increase your excess. You will then pay less premium per month. This way you can easily save some euros on your caravan insurance. When you compare your caravan insurance, pay attention to the amount of the own risk compared to the premium per month. This way you can calculate if it is interesting to increase your own risk. Of course, it remains a risk as you never know in advance if your caravan will be damaged.
When you increase your excess, it also means that you will have to pay a higher amount yourself in the event of damage. The insurer will pay out the remaining amount of the claim after deducting the excess. Suppose you have a damage of €3.200 and your own risk is 2.00, then the insurer will pay you €3.200-€2.00=€3.000.
Read more about which damages your caravan insurance covershere .
Alpina helps you compare
The differences in caravan insurances can sometimes be quite large. Therefore it is always wise to compare several caravan insurances. By comparing them you will find out which one suits you and your caravan best. Do not only look for the best price, but also for the conditions and the amount of excess, for instance.
Do you have any questions? We are happy to help
Do you have questions regarding your caravan insurance excess or other questions regarding insurance? Take a look at our frequently asked questions. Here you will find the most frequently asked questions per product. Is your question not listed or do you have additional questions? Please contact us. We will be happy to help you! You can reach us on working days from 08:00 to 18:00 on telephone number 088-6883700.
Recovery service
Alpina cooperates with 112schade.nl to recover non-covered damage from the other party. Has someone caused damage to you, but you have no coverage on your own policy? 112schade.nl can help you recover your damage from the other party completely free of charge.

Last updated: 01-04-2021
Financially certainly.
We can be reached via Chat, Whatsapp, phone or email
Please feel free to contact us if you would like to know more.
We are available from Monday to Friday from 08:00 to 18:00.