AOV insurance
14-day cooling-off period
An AOV insurance, also called disability insurance, ensures that you are insured when your income is lost because you become disabled. If you are an employee, you are usually automatically insured for this. This is arranged by your employer. Self-employed entrepreneurs, however, have to take out insurance for this themselves.
What is an AOV insurance?
An AOV insurance is also known as disability insurance. With an AOV insurance you will receive a benefit in case you become disabled. Disability is for example when you get sick or have an accident which makes it impossible for you to work. An AOV insurance is actually a financial safety net and provides security of income.
Why take out an AOV insurance?
If you are healthy now, the chance of you ever falling ill or having an accident seems very small. But did you know that 1 in 4 people become disabled at some point in their lives? You can become ill or have an accident in many ways, for example due to a virus or bacteria, a nasty fall while cycling or a skiing accident on holiday. If, as an entrepreneur, you are unable to work for a longer period of time, you will miss out on a large part of your income. You may have built up a good buffer, but often this is only for a few months. The moment you are at home for a longer period of time, you will run out of buffer while the fixed costs will continue. By taking out an AOV insurance you know for sure that you can pay the bills.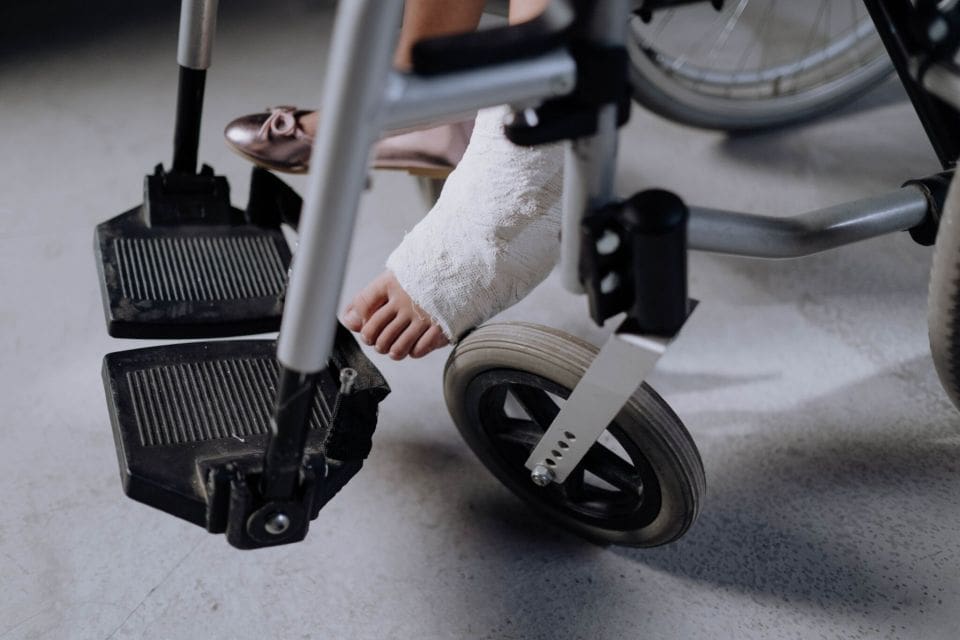 Advantages of AOV insurance?
Taking out an AOV insurance has a number of advantages:
With an AOV insurance you are insured for an income in case you become disabled. It is a financial safety net
You decide the part of the income you want to insure up to a maximum percentage (the lower the insured amount, the lower the premium)
The insurer provides reintegration assistance
The premium of an AOV is often tax deductible
AOV insurance costs
The cost of AOV insurance depends on a number of factors, the most important of which are your profession and your age. An insurer mainly looks at how risky your profession is. A job where you work with dangerous machines or heavy parts is more risky than an office job, because the chance that you have an accident is bigger. As a builder or gardener you will therefore pay more for an AOV insurance than an accountant, because the risk that you become disabled is simply greater.
Compare AOV insurance
At Alpina.nl you can easily request a quote for AOV insurance. When requesting the quote, you fill in a number of details, such as your occupation, insured income and your age. Based on this information, we can make an accurate quote for you. You will get an overview of different AOV insurances, so you can easily compare premiums. In addition to the premium and basic coverage, look carefully at what you do and do not want to insure. List your fixed charges and costs carefully and consider what you need to live on. This way you can decide what amount you want to insure and you can be sure that you are well insured if you become disabled unexpectedly.
Take out AOV insurance
It is not compulsory to take out disability insurance, but it is sensible to do so. As an employee you are in most cases automatically insured against the risks of disability. As a self-employed person you are responsible for taking out such insurance. Incapacity for work can be a considerable financial blow to a self-employed person. If you are ill for a long time or have to recuperate, you will miss out on a lot of income, while the fixed costs will continue as usual. Would you like to have more financial security? Then you can consider to take out an AOV insurance.
AOV insurance for the self-employed
As a self-employed person, you are responsible for your income and for paying the bills of your business. You do not have the safety net that a salaried employee automatically has. If you become unfit for work as a ZZP worker, this can have major consequences. The costs of your business will of course continue. With an AOV insurance you are assured of a payment in case you become disabled. Even if the cause of your disability has nothing to do with your work, you are insured. This means that the accident can also be caused by something outside your work.
Cheap AOV insurance
There are many insurers on the market who offer AOV insurance. Probably you are wondering which insurer offers the cheapest insurance. The cheapest AOV insurance can be found by comparing insurers. Do not only look at the amount of the premium, but also at the coverage and conditions. In some cases the cheaper AOV insurance has lesser conditions, for example, because there is a longer waiting period. This does not mean that the most expensive insurance always has the best coverage. By comparing well, you can find a cheap AOV insurance with the best conditions.
AOV insurance for self-employed people in construction
As a self-employed worker in the construction industry, you run a greater risk of becoming unfit for work than, for example, a consultant working in an office. After all, on a construction site you work with tools and machines. There is also heavy physical work involved, such as loading and unloading materials. Therefore, the risk of becoming ill or having an accident is much higher. Even when you are always careful. An AOV insurance is therefore no superfluous luxury as a self-employed person in the construction industry. It can save you a lot of financial worries.
Rate Card
It is very important to us that you are fully informed about the fees you pay for our services. That's why we strive for maximum transparency and clarity regarding fees at Alpina. View our rate card here.
Last updated: 29-09-2023
Financially certainly.
We can be reached via Chat, Whatsapp, phone or email
Please feel free to contact us if you would like to know more.
We are available from Monday to Friday from 08:00 to 18:00.