Your broker - Together we make it happen
More than 50 years of experience
16 branches throughout the country
Are you looking for an experienced real estate agent? Our team of expert NVM brokers is ready to guide you through every step of the process. This is how we arrive at a buyingor selling process that suits your personal situation.
Alpina was created from a collaboration of six local brokerage brands, Boers Makelaars, De Leeuw Makelaardij, Heilbron Makelaardij, Mulder Makelaardij, Sinke Makelaardij and Verheul Makelaardij, which together represent sixteen branches throughout the country. With our experience and expertise, we offer you a reliable, enterprising, committed and innovative NVM broker.
We believe in the power of collaboration, both within our team and with you as our client. We listen to your wishes, think with you and commit ourselves to making your living dreams come true.
Our strong local and national network enables us to support you at all times. With offices in Anna Paulowna, Apeldoorn, Doetinchem, Dronten, Dune and Flowerbulb Region, Duiven, Emmeloord, Kampen, Katwijk, Leiden, Lelystad, Nijverdal, Rijnsburg, Schagen, Wieringerwerf and Zevenaar, we have the advantage of combining our network and expertise, and of being progressive in this respect.
Free valuation
Do you want to sell your home successfully? The housing market is constantly changing and so is the value of your home. We deal with this market on a daily basis and therefore have a better insight than anyone else into the current value of your home. More information free valuation.
Engage a buying agent for successful home purchase
Would you like to join us in the search for your dream home and be saved from all the (legal) pitfalls that the purchase of a home can entail? Or do you have your eye on a house and want us to help you with the purchase? We do everything we can to help you make the right decision. After all, buying a home is a big step and our estate agents understand that.
NVM open houses day 2023
The NVM Open House Day on September 30, 2023 is from 11 a.m. to 3 p.m. You can view participating homes without an appointment.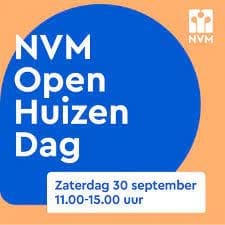 Reliable partner in new construction projects with national coverage
Are you looking for an experienced new construction broker? Then you've come to the right place. Our strong local and national network allows us to always be able to support you. More information.
Corporate Housing
As a leading company in the business housing and appraisal industry, we offer a wide range of services. Whether you are looking for an experienced commercial real estate broker or an expert appraiser for your commercial property, we are here to help.
Services include:

Mediation in the purchase and rental of commercial property
Mediation in the purchase and sale of commercial property
Mediation in the purchase and sale of investment properties.
Advising on the renegotiation of current leases
Consulting on reducing housing costs or relocation
Consulting on transformation of vacant properties or alternative uses
View the range of commercial properties for sale or lease here.
Validated appraisal report
For a variety of reasons, it may be important to know the value of your home. For a mortgage application, you generally need a validated appraisal report. With a validated appraisal, the appraisal report passes the NWWI (the Dutch Housing Value Institute). All lenders accept an NWWI valuation report. Contact us for more information.
Contact
Our NVM brokers are here for you. Wondering what we can do for you? Contact one of our offices and find out how we can help you make your housing dreams come true. Together we make it possible.
Would you like an appointment for customized advice?