What alarms are there for a car?
Every year, many cars are stolen in the Netherlands. Most of the cars disappear right across the border. Because modern vehicles are becoming better secured, older cars are very popular with thieves. Besides a good car insurance, a good car alarm is therefore important. An alarm system in the car reduces the chance of burglary and theft. Security systems are divided into five alarm classes: from simple to very extensive. Since 1998, all cars produced in Europe have been fitted with the simplest security system as standard. For theft-sensitive cars such as convertibles and more expensive cars, car insurance companies impose more extensive security requirements.
The Kiwa SCM Foundation has divided the different types of alarm systems into five different security classes. A good car security system is not only sensible for your car and yourself, but a car alarm is also often required by the insurance company. It depends on the type of car insurance which security class your insurance company requires. You can find this in the policy conditions of your insurance company. If the security system in your car falls under one of the following security classes, you will receive a certificate.
Get car insurance? Calculate your premium!
VbV/SCM immobiliser (previously: Car alarm class 1)
VbV/SCM immobiliser is the former car alarm class 1. All European cars produced from 1998 onwards are equipped with a double immobiliser. This makes it much more difficult to start a car without the key being in the ignition. The immobiliser activates automatically when the key is removed from the ignition. This security class consists of an immobiliser with at least two automatically activated blocking devices, namely: blocking the starter motor and blocking another system in the vehicle, usually the fuel supply. This alarm class does not include intrusion detection or alarms.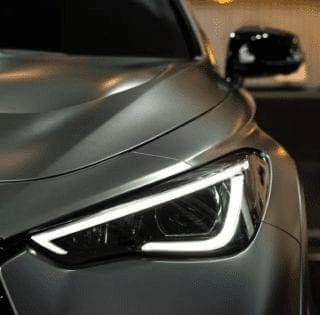 VbV/SCM alarm system (previously: Car alarm class 2)
VbV/SCN alarm system is the former car alarm class 2. Besides an immobiliser, your car is equipped with intrusion detection. As soon as someone tries to open the door, the car alarm goes off and the flashing lights come on. The alarm system does not switch off automatically when you unlock the car and you have to switch it off yourself. Also, the alarm system is not connected to the alarm centre.
VbV/SCM alarm system with ramp detection (previously: Car alarm class 3)
VbV/SCM alarm system with inclination detection is the former car alarm class 3. This alarm consists of an approved immobiliser, triple detection and alarm with inclination detection, perimeter detection and interior detection. It ensures that the alarm goes off as soon as your car is jacked up to steal the rims, for example.
VbV/SCM vehicle tracking system (previously: car alarm class 4/5)
VbV/SCM vehicle tracking system is the new name for the former car alarm class 4 and 5, supplemented with an additional immobiliser. Cars with this security system are extended with a vehicle tracking system. With this, your car can be followed, traced and blocked after theft. The security system consists of a tracking system and an immobiliser.
A vehicle tracking system is linked to a Private Alarm Centre (PAC) control room. This control room is in direct contact with the national police. As soon as a vehicle is stolen, or a vehicle is in motion without engine contact, a sabotage report is sent to the PAC control room. The control room then contacts the owner/driver of the vehicle for verification.
In case of theft and an official theft report, a private investigation agency (POB) and the police are called in.
VbV/SCM recovery system (TV01)
Since June 2016, the VbV/SCM recovery system has been established by Kiwa SCM. A Kiwa SCM (Keurmerk CCV Voertuigbeveiliging) approved TV01 recovery system is an after-the-fact recovery system that ensures that a vehicle, in accordance with the standard, should be recovered within 24 hours in the Netherlands.
After-the-fact systems with a TV01 certification meet a recovery rate of at least 80% or higher.
Car alarm must be retested!
After installing a car alarm, the alarm certificate that is issued is valid for 3 years. It is therefore important to have the car alarm re-inspected before the certificate expires. You can have a re-examination done from € 71.00.
Want to know more about how to protect your car against burglary and theft? Some tips to prevent car theft can be found here.
Related pages about car alarms
Last updated: 12-01-2023
Financially certainly.
We can be reached via Chat, Whatsapp, phone or email
Please feel free to contact us if you would like to know more.
We are available from Monday to Friday from 08:00 to 18:00.