What to do if your car key is stolen?
If your car key is stolen, that is of course annoying enough. You probably don't experience this very often. As a result, you will have many questions. What should you do when this happens? How do you get new car keys? Is this covered by your car insurance? Does it affect your no-claims bonus position and years of indemnity?
Car key stolen
If your car key is stolen, always report it to the police. You can also ask the car dealer where you bought the car to program the stolen key(s). This will prevent thieves from taking your car. Do you have a spare key and is it not possible to move the car? Then it is wise to call your car dealer or the ANWB. They can make sure that the car can be opened and possibly towed to the dealer.
The compensation depends on the chosen coverage on your car insurance. When you have a car insurance with WA-coverage the theft of your car key(s) will not be compensated. A WA-restricted cascoor all-risk coverage will usually provide coverage for new keys and replacing the locks. Usually, however, a maximum reimbursement applies and you first pay an excess. The amount of the excess can be found in the policy conditions. is not at the expense of your claim-free years and no-claim discount.
It is possible that, in case of theft of car key(s), an insurer will demand that the locks have to be replaced as well. If you fail to do so, the car will no longer be insured from that moment on.
Car key lost or misplaced
When you have lost your car key(s), this is usually not compensated for, contrary to theft of your car key(s). If it is compensated, you first pay your own risk and it is at the expense of your no-claim discount and damage-free years. In some cases, it will be more profitable for you to bear the costs yourself. When you claim the damage of theft, your premium will be increased per month. It is therefore wise to check in advance whether it is cheaper to pay for the costs yourself.
Get car insurance? Calculate your premium!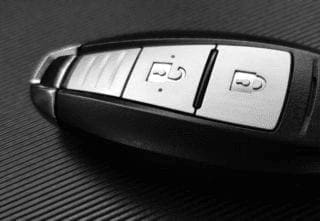 Car key stolen from house
Has your car key been stolen during a burglary at home? Then it may be that your home contents insurance provides cover. It is possible that your contents insurance will cover the cost of making new keys and replacing the locks of your car.
Car stolen without keys
Has your car been stolen, but are you still in possession of the keys? This could be the case with a car with keyless entry.
When you have a WA-restricted casco or all-risk coverage, you can claim the theft of your car on your car insurance. Normally, when you have a stolen car, you have to hand over 2 car keys. This is not a problem in this case, as your car was stolen without the car keys being used.
However, insurance companies deal with car theft without keys differently. Do you want to know if your car insurance offers coverage? Please check your policy conditions.
Do you have any questions? Then get in touch with us. We will be happy to help you! You can reach us from Monday to Friday between 08:00 and 18:00 on telephone number 088-6883700.
Related pages about auto theft
Last updated: 12-01-2023
Financially certainly.
We can be reached via Chat, Whatsapp, phone or email
Please feel free to contact us if you would like to know more.
We are available from Monday to Friday from 08:00 to 18:00.