What damages does caravan insurance cover?
Caravan insurance is not compulsory in the Netherlands, but it may be wise to take out one. In case of damage for instance. What kind of damage is covered by caravan insurance? With a caravan insurance the damage to your caravan is covered. For instance in case of fire or theft. In some cases hail damage is also covered, but this depends on the insurance company. Insurers also apply various exclusions, so take a good look at what is and what is not insured in case of storm damage.
When you tow a caravan with your car, you are automatically insured with your third-party insurance. This means that if you cause damage to another person with your caravan, it is covered by your WA insurance of the car. Suppose you hit another car while reversing with your caravan, then the damage to the other vehicle is covered. Damage to your own caravan is not covered.
Caravan insurance? Calculate your premium!
Caravan insurance cover
With a standard caravan insurance you are insured for a number of things, such as fire, explosion, theft, burglary and storm. Please note that damage caused by hail and storm is not covered by all insurers. You can often take out additional insurance for this. In addition to the caravan itself, the awning and any attachments are often also insured. Depending on your policy, damage to your inventory will also be covered. Sometimes there is also a legal assistance insurance. Salvaging or clearing your caravan may also be included in your insurance, but again this depends on your insurance policy and the coverage you choose. As you can see, the differences between insurers can be significant. Therefore it is wise to compare caravan insurances before purchasing one.
Which damages does a caravan insurance not cover?
As mentioned above, storm and hail damage are not always standard features of caravan insurance. You can take out a separate insurance for this. What is not covered under caravan insurance? When you handle your caravan recklessly the insurer will not pay for the damage. Also when there is intent, no payment will take place. Furthermore, just as with car insurance, damage caused under the influence of alcohol or drugs will not be covered. In addition, damage caused by wear and tear or poor maintenance will not be covered by your caravan insurance either.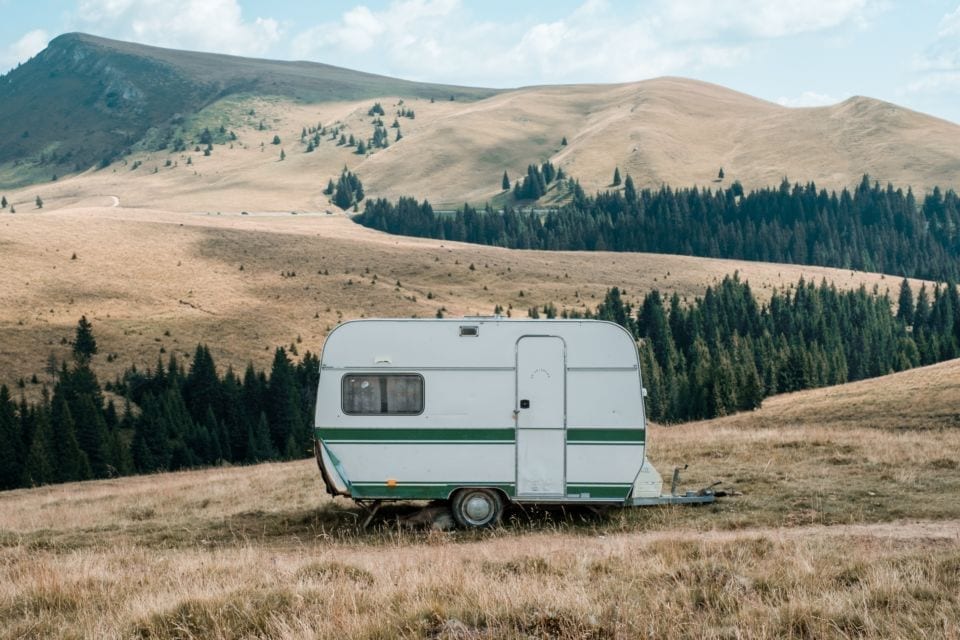 How can I report damage?
Have you suffered damage to your caravan? Then it is important that you report this to the insurer or to us as soon as possible. It is important to report the damage immediately to prevent further damage. Also take pictures of the situation and the damage. This may be important for a payment from the caravan insurance. You can initially report damage by phoning 088-688 3717. However, you should always fill in a claim form as well. Click here to report your damage online.
Which repairers do you recommend in case of damage?
Which repair shop you choose also depends on which insurance company has concluded contracts. Each insurer has its own agreements with repair shops. So always contact your insurer or agent in advance to check which repair shop is in your area. You can also find these on your green card. If you have your caravan repaired by another repairer who is not affiliated, an increased excess often applies.
Insurance payment after damage
Especially in the case of costly damage, the insurers call in an expert. He will estimate the value of the caravan. The insurer will also commission an estimate of the damage amount. The assessor may also look into how the damage occurred. This may be important in relation to the conditions of the caravan insurance. Is the damage caused insured under the caravan insurance policy? Then you or the damage repairer will receive a payment. Please take into account the own risk. This part will be for your own account. The policy of the caravan insurance company states whether an excess is due and how much it is.
Pay for the damage, not repair it.
The question now is, are you obliged to have the damage to your car repaired with the amount paid out by the insurer? No, in most cases not. But some insurers have included in their policy conditions that in case of 'non-repair' a lower amount will be paid. In this case it may be more profitable to have your caravan repaired immediately. So please check the policy conditions of your insurance company to see what is applicable to you.
Recovery service
Alpina cooperates with 112schade.nl to recover non-covered damage from the other party. Has someone caused damage to you, but you have no coverage on your own policy? 112schade.nl can help you recover your damage from the other party completely free of charge.

Last updated: 15-06-2021
Financially certainly.
We can be reached via Chat, Whatsapp, phone or email
Please feel free to contact us if you would like to know more.
We are available from Monday to Friday from 08:00 to 18:00.