Can I insure solar panels with home insurance?
Nowadays, more and more people are choosing to generate energy through solar panels. Solar panels are sustainable, better for the environment and also good for your wallet in the long run. However, solar panels are quite an investment as they are not cheap. Therefore, you naturally want your solar panels to be properly insured in case of damage. But exactly which insurance should you take out to insure your solar panels? You can find out at Alpina.nl.
Home insurance or contents insurance?
You can insure your solar panels with a building insurance, provided that they are nailed to the roof. In some cases, solar panels are not nailed down, for example if you have a flat roof. In that case, the solar panels are not part of your house and are therefore not covered by the building insurance.
Another option is to insure your solar panels with home contents insurance. If the solar panels are not nailed to the roof, they fall under your home contents insurance. However, different conditions apply in this case, as the solar panels are outside your home. You should therefore always check this in the insurer's policy conditions. Do you live in rented accommodation? In that case, too, the solar panels fall under the cover of your contents insurance.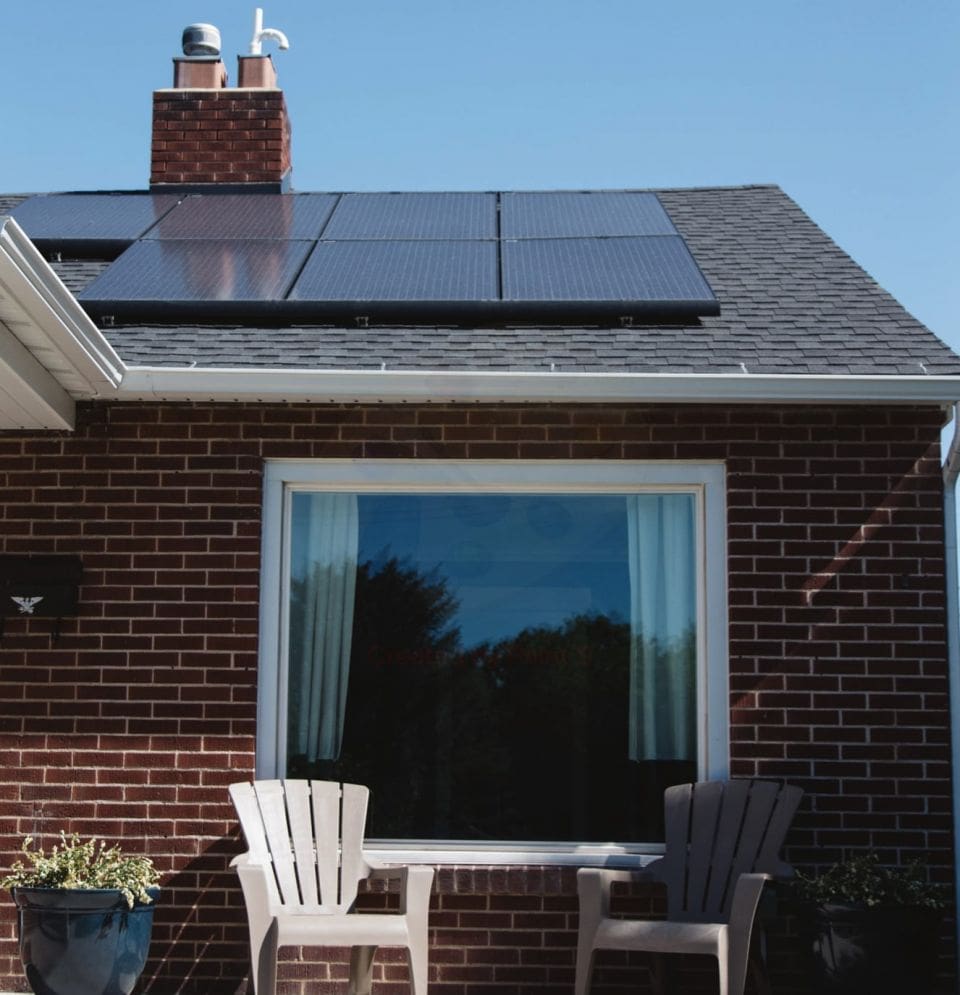 Insure your solar panels with home insurance
Of course, you can also choose to take out home insurance for your solar panels. Home insurance is a combination of home insurance and contents insurance. You can then be sure that your solar panels are properly insured in the event of damage. Moreover, you have direct insurance for both your home and your possessions. If you take out a home insurance package, you will also receive a discount on the premium.
What am I insured for?
With a standard home insurance policy, your solar panels are insured against damage from fire, hail, lightning, storm and theft. In the event of storm damage, the insurer always charges an excess. This is usually around €200. Each home insurance company has different conditions for coverage. Often, damage caused by incorrect installation, costs resulting from malfunctions and invisible damage to the solar panels are not insured.
Take out home insurance directly through Alpina
Get instant home insurance at Alpina.nl. The first step is to compare different insurers. Have you found the right home insurance? Then you can purchase it directly online. Be sure to keep your details and the details of your home handy. Not quite there or still have questions? Then be sure to contact us! You can reach us by phone from Monday to Friday at 088 - 6883700. You can also always send us a message via chat, WhatsApp or Messenger.
We can be reached via Chat, Whatsapp, phone or email
Please feel free to contact us if you would like to know more.
We are available from Monday to Friday from 08:00 to 18:00.