What is no-claim?
As with any insurance, the premium depends on the risk. In some cases, that risk is higher. Research has shown, for example, that young drivers are more likely to have a claim. Therefore, their premium is also more expensive. In addition, insurers also consider older people to be a risk group and charge a higher premium. It would be unfair to offer an extremely expensive premium to a driver who has never had a claim. That is why insurers reward damage-free years. They do this by means of the no-claim car insurance. You receive a no-claim discount if you build up damage-free years. Via the so-called no-claims protection, a single claim need not have any consequences.
What is a no-claims protector?
In the case of no-claims protection, you can claim an annual loss without having to immediately increase the premium. The disadvantage of this additional coverage is that it is only limited to your own insurer. When you file a claim, you will lose the claim-free years, without the current insurer linking this to a higher premium. But if you go to another insurer, you will have to pay a higher premium. In other words, the disadvantage only occurs when you change insurers, which implies that you are bound to your current insurer. Still, it can sometimes pay off to switch to a cheaper insurer and pay more temporarily, especially if the discount will be high in the coming years.
Want to get car insurance? Calculate your premium!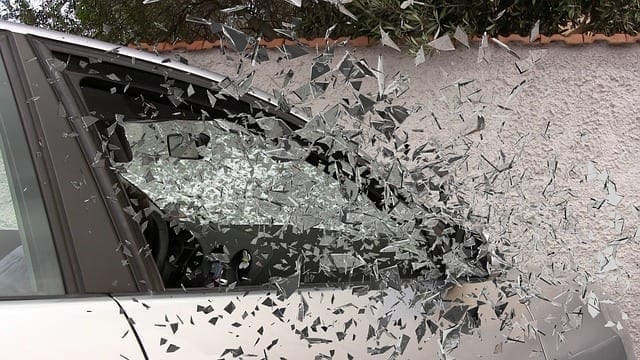 What is a no-claims discount?
A no-claim discount means that you receive a discount on the premium of your car insurance. This no-claim discount is linked to the condition that during a certain period no claim is submitted to the insurer. In other words: you drive without damage or you pay for small costs yourself and therefore have to pay a lower premium for your car insurance. When, after obtaining the no-claim discount, you again claim damage with your insurer, you will again pay more premium. You will then lose a number of claim-free years. This is in sharp contrast with the no-claim protection where there is room for submitting a (yearly) claim.
How do you build up your no-claims?
The no-claim discount follows the no-claims bonus ladder. This means that the discount increases as you build up more claim-free years. These are complete years in which you do not cause any damage. The number of no-claim years is kept up to date by the insurer and can be found on the policy sheet, although this is not the case with all insurers. The no-claim discount starts from the first claim-free year. The exact details of the no-claim discount vary from one insurer to another. It is also special that you can sometimes take over claim-free years from a partner who voluntarily relinquishes the accumulated claim-free years. This often has a number of limitations. For example you cannot take over more claim-free years than you have a driving licence for. Finally, there are also special derogations for those who drive a lease car. Based on a lease declaration, they can sometimes also build up claim-free years and enjoy a no-claim discount.
Can no-claim discount and no-claim protection be transferred?
Just as you can take over claim-free years from your partner, you can also transfer your accumulated claim-free years. Together with the claim-free years, the no-claim discount is also transferred. This can be interesting for several reasons. The insured can die and the claim-free years can then be transferred to the other regular driver. This can be your partner. Also when the insured person can no longer drive as a result of an accident, the transfer of claim-free years is an interesting option. In practice, however, it is most often applied in case of divorce, so that the partner does not have to stay behind without claim-free years.
Just know that with no-claim protection, there are no premium consequences associated with a claim, but on the other hand, the number of claim-free years decreases. And because there are fewer claim-free years, fewer claim-free years can also be transferred. Moreover, in which cases and to whom the no-claim discount can be transferred varies from insurer to insurer. At Alpina, for example, we choose to transfer claim-free years only between partners. The advantage of this is that we can make our prices extra competitive. And young people also benefit from this.
What should I do with no-claims after damage?
If you have car damage, this is sometimes at the expense of your claim-free years and no-claim discount. All accidental damage that is claimed on your car insurance, costs you damage free years. This means that when you accidentally hit another car, you are to blame. Because of this the damage of the other party will be claimed at your car insurance. You will lose years of claim-free time and will get less no-claim discount. You will pay more for your car insurance.
Damages you claim on your WA limited case car insurance do not affect your no-claim. This is for example damage caused by hail, fire or storm, broken windows, theft of the car or a collision with stray animals. Is the accident caused by the other party? Then you can claim the damage with the other car insurer. This is also not at the expense of your claim-free years and no-claim discount.
Claim-free years transferable since 1-1-2022
Since 1 January 2022, claim-free years are transferable in certain situations. In case of death for example, they can be transferred to the surviving partner. Also for lease drivers and drivers who have lived abroad for years, it is now possible to transfer the claim-free years. This way, they do not lose their accumulated claim-free years. In our blogpost you can read more about this new regulation.
Related pages about no claim
Last updated: 02-02-2023
Financially certainly.
We can be reached via Chat, Whatsapp, phone or email
Please feel free to contact us if you would like to know more.
We are available from Monday to Friday from 08:00 to 18:00.