What are the APK inspection requirements?
The following parts are the APK inspection requirements:
Road safety (brakes, suspension, shock absorbers, tyres, steering, lighting and bodywork)
Environment (exhaust emissions).
Registration certificate part I and chassis number.
Soot measurement
Cars with a diesel engine and built in 1980 or later undergo a soot measurement at the MOT. Here, the amount of soot emitted by the car is checked by running the engine at full throttle and visually measuring the soot quantity. The measurement takes only a few seconds but must be carried out successfully before being approved.
Four-gas measurement
Cars with a petrol or LPG engine with a 'regulated' catalytic converter and a year of construction of 1993 or later must undergo a so-called four-gas measurement. A four-gas tester is used to check whether the exhaust gas emissions do not exceed the legal percentages.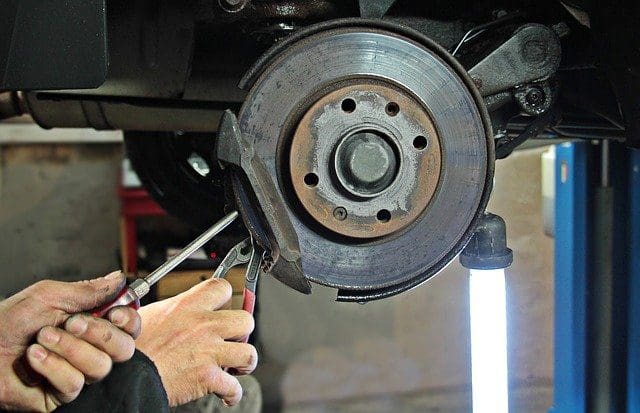 Mileage
The registration of the odometer reading of cars has been a statutory part of the MOT test since 1999. The odometer reading is registered in the database of the National Auto Pass Foundation. The odometer reading is not only registered for inspections, but also for maintenance, repairs or valuations. The odometer readings are registered in the National Car Pass to prevent fraud with odometer readings and thus contribute to greater certainty about used cars.
APK inspection requirements RDW
The RDW participates on behalf of the Netherlands in consultations in Europe on European regulations in the MOT. APK inspectors are bound by official regulations. They check whether your car meets all safety and environmental requirements and whether your car is correctly registered in the vehicle registration register. Afterwards, you will receive an MOT inspection report. You cannot view the report online. However, by doing a license plate check, you can see online what the expiration date of your MOT is.
MOT inspection requirements checklist
Is your car due for its MOT soon and would you like to do a check yourself? Then it is useful to run through this checklist of MOT test requirements. With the checklist you can easily check the most important MOT requirements. All points must be present and in good condition.
General requirements. This means that the car must be sound. For example, it may not leak oil
Records, such as all paperwork and mileage
Brakes
Mirrors
Belts
Steering
Exhaust and exhaust gases
Windows, especially the windscreen
Locks, such as the hinges, doors, bonnet and tailgate
Lighting
Bodywork
Suspension
Wheels and tyres. Check the tyres for cracks, damage and dry-out.
MOT test requirements PDF
There used to be an MOT manual in which you could find all the inspection requirements. However, this no longer exists. You can find all the regulations concerning APK on the RDW website. You can also download a PDF version from the RDW website. You can save this on your computer or print it yourself.
We can be reached via Chat, Whatsapp, phone or email
Please feel free to contact us if you would like to know more.
We are available from Monday to Friday from 08:00 to 18:00.