What does legal expenses insurance cost?
With a legal assistance insurance you insure yourself against legal costs. Of course, you do not want it, but you can be confronted with a legal conflict in various ways. The legal costs can quickly mount up. That is why it may be wise to take out legal expenses insurance. But how much does legal expenses insurance cost?
Legal expenses insurance
The cost of legal expenses insurance is called the insurance premium or premium for short. This is the amount you have to pay monthly, quarterly, six-monthly or annually to be and remain insured. What a legal expenses insurance costs depends on a number of factors, such as the composition of your household and the coverage you choose. When taking out legal expenses insurance, it is important to consider what situation applies to you and what you want to be insured for.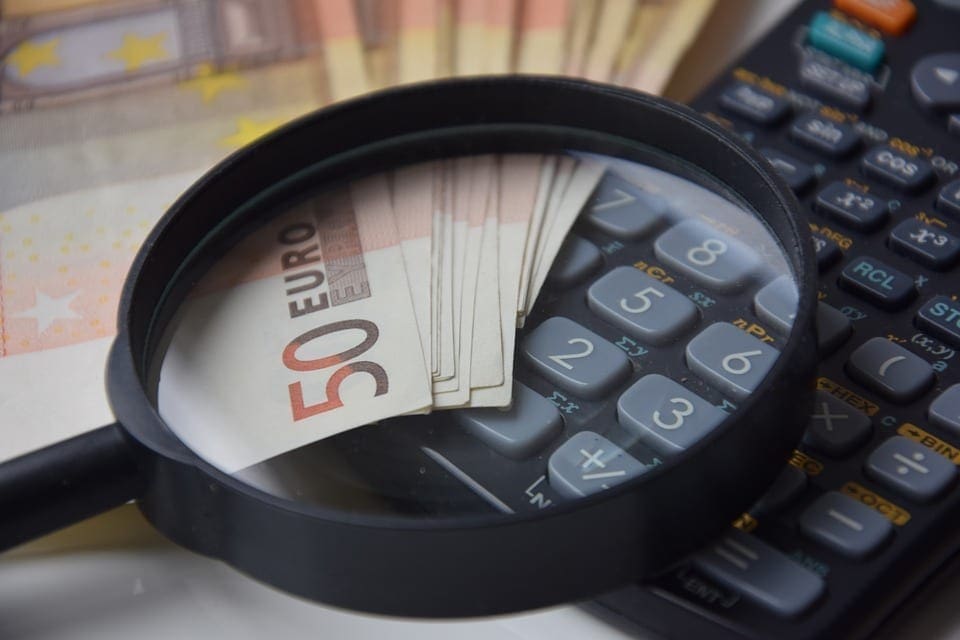 What are the monthly costs of a legal expenses insurance?
The monthly costs depend on your personal situation. The amount of the premium is, among other things, influenced by the composition of your family. As a single person, you pay less for a legal expenses insurance than a couple or a family with children. When composing your legal expenses insurance, you indicate your family situation. That way, everyone within the family is insured, even children living away from home or parents (in law) living at home.
In addition, the monthly costs of a legal expenses insurance depend on the coverage you want. The coverage of a legal assistance insurance is divided into modules. You can choose from various modules, such as Consumer and Living, Fiscal and Capital, Work and Income and Traffic. When choosing the various modules, it is good to look at your personal situation. For example, do you spend a lot of time on the road with your car? Then it is wise to choose the module Traffic. Many conflicts arise when buying or selling a home. With the Consumer and Housing module you are insured against these conflicts. Do you want extra insurance for conflicts in the workplace? Then choose the Work and Income module. This allows you to influence the amount of the premium and the ultimate costs of your legal assistance insurance.
You can also choose the amount of your deductible. The higher the excess, the lower the monthly premium. Finally, a legal conflict can also involve lawyer's fees. With some insurers there is a limit to the reimbursement of external costs. Do you want to increase the maximum? Then you choose a higher coverage and pay more premium.
What does legal expenses insurance cost per year?
Legal expenses insurance is not the cheapest insurance to take out. If you want to be very extensively insured, the costs can mount up. It all depends on the modules you choose. With a legal assistance insurance you are insured for legal costs for one year. You can choose to pay the premium monthly, quarterly, six-monthly or annually. Do you think the costs for a legal expenses insurance are too high? Just think: legal expenses insurance costs approximately the same per year as a lawyer costs per hour. Then the choice is easily made!
Business legal expenses insurance
Are you self-employed? Or owner of an SME? Then it is wise to take a look at a business legal assistance insurance. There are many ways to end up in a legal conflict. Suppose that you, as a self-employed person, have completed a large assignment for a client, but the client refuses to pay. Or your company gets into conflict with an employee over an employment contract that you cannot resolve together. Then you probably need legal assistance. By taking out business legal assistance insurance, you are assured of legal assistance in the event of a legal conflict. At the same time you avoid the risk of sky-high lawyer's fees.
Package discount with more insurances?
You can purchase legal expenses insurance separately at Alpina.nl, but also as part of the so-called home insurance policies. For example, you can take out your home contents insurance, building insurance, liability insurance and/or travel insurance together with your legal expenses insurance. The more insurance policies you take out, the more discount you get. This is called package discount. This can give you some nice savings! In addition, you also have the convenience of everything going through the same insurer.
Compare legal expenses insurance
To make a good comparison of legal expenses insurances, it is important to take a number of things into account. Of course you want cheap legal expenses insurance, but also pay attention to the coverage and the other conditions. Look, for instance, at the maximum amount to which you are insured. Or in which situations exactly a payment will be made. That way you will not be faced with any surprises.
Through Alpina.nl you can easily compare insurers to find the legal expenses insurance that suits you. Through our online tool, you first fill in some information about yourself and choose which modules you want to turn on. Then you will get an indication of the premium per month. This way you can arrange your legal expenses insurance directly and easily. Do you still have questions about the cost of your legal expenses insurance? Then please contact us! We are happy to help you find the answers to your questions.
Last updated: 08-12-2020
Financially certainly.
We can be reached via Chat, Whatsapp, phone or email
Please feel free to contact us if you would like to know more.
We are available from Monday to Friday from 08:00 to 18:00.