Cover types for scooter insurance
Riding a scooter is wonderful. Especially when the weather gets better, it is nice to ride a scooter. However, there is an insurance requirement for the scooter. The obligation consists at least of taking out a WA scooter insurance. In addition, there are other forms of coverage available. In this article, we will discuss the different forms of coverage when taking out scooter insurance.
Third-party liability (mandatory)
Free recovery service
Damage to others
Theft and fire damage
Damage to own scooter
WA Theft and Fire
Free recovery service
Damage to others
Theft and fire damage
Damage to own scooter
WA Theft, Fire and Collision
Free recovery service
Damage to others
Theft and fire damage
Damage to own scooter
Scooter insurance with third-party cover
It is a legal obligation in the Netherlands to have a WA scooter insurance. The letters WA stand for legal liability. With WA coverage, you are covered for damage you cause to others. The obligatory character is therefore quite logical.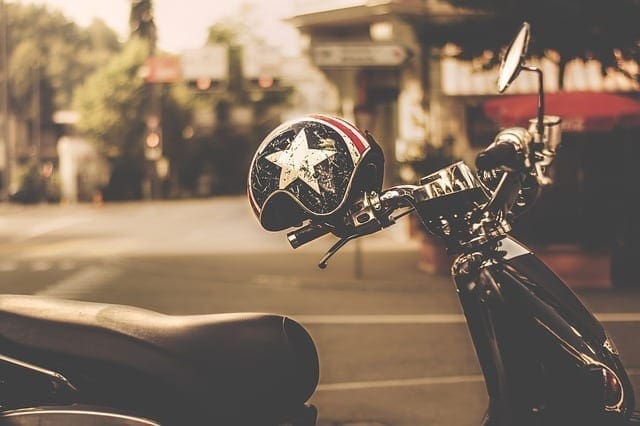 Scooter insurance with theft coverage
Do you ride an expensive new scooter? Then the WA +Theft coverage insurance might be a good option for you. The compulsory WA coverage is now supplemented with theft insurance. Be careful though: it varies per insurer what the rules are regarding recovering an amount in case of theft of your scooter. For example, after the theft of a scooter is often asked to be able to hand over keys of an ART-approved (class 3) motor lock with certificate. This is because it allows you to prove that you have done everything possible to reduce the risk of theft.
Theft and fire coverage
This is one of four forms of insurance for scooters. In addition to the mandatory liability insurance (TPL), this insurance also provides coverage against theft and fire.
The advantage of a wide choice is that you can tailor your scooter insurance to the risks you think you might run. Compared to the WA scooter insurance, this insurance offers a broad coverage at a slightly higher premium.
You want to insure your scooter as good as possible against the lowest possible premium. By insuring your scooter WA, you will have the lowest possible charges. In case of theft, however, you will get nothing paid out. That is not desirable, especially if the WA + theft and fire is only a few Euros per month more expensive. For scooters up to three years old, the most extensive insurance is often chosen. With older scooters it is a matter of weighing and comparing. Do you, for instance, already have damage free years? Then you can choose relatively cheaply for an extended scooter insurance.
All-risk scooter insurance
The most comprehensive scooter insurance is the third-party insurance + theft, fire and collision. This insurance is most similar to all-risk insurance, as we know it for a car, and is therefore also called all-risk scooter insurance. Do you want to be fully insured? Then you should opt for this insurance. It may cost a little more, but then you are comprehensively insured. But what exactly does all-risk scooter insurance cover? We explain it to you.
Additional coverages with scooter insurance
In addition to scooter insurance, you can purchase a number of additional coverages. These are aimed at an accident benefit and at recovering your damages in case of an accident caused by another person.
If there is an accident, you are lucky if it is only material damage. You are vulnerable on a scooter. The chance of personal injury in case of a fall is high. If you also take a passenger, you have an extra responsibility. If you make a mistake, the passenger can also be seriously injured. Even death due to an accident cannot be ruled out. The financial loss in case of injury or death can be partially covered by the accident passenger insurance.
When damage is caused by the other party, in some cases you have to take care of recovering the damage to your scooter yourself. There is also an additional insurance for this.
Legal aid recovery
In addition to the free recovery service of 112schade.nl, an additional insurance can still have added value. For example, if the case has to be fought in court, the legal costs can be covered by this insurance. The legal assistance can prevent high costs that would otherwise be for your account.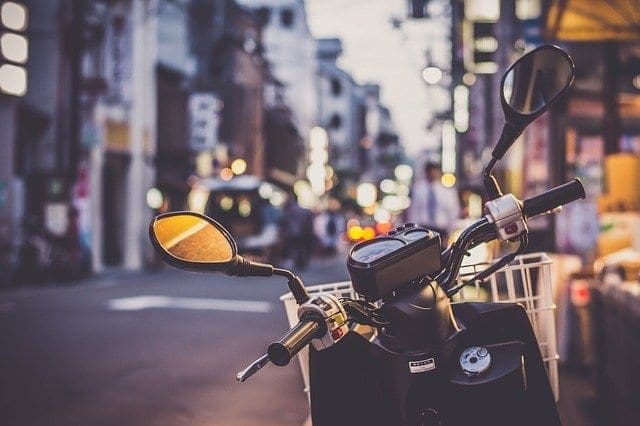 Accident rider insurance
You shouldn't think about it, but an accident can leave you (and any passenger) permanently disabled. It can be worse, as an accident can even result in death. This risk is proportionately high for riders on a scooter. Even in a minor accident, you can go down and the most terrible injuries can happen to you and your passenger. With the accident rider insurance you cannot remove the risk of course, but you can ensure financial compensation if it happens. The insurance pays a sum of €22,500 for permanent disability and €5,000 for death of a passenger.
We can be reached via Chat, Whatsapp, phone or email
Please feel free to contact us if you would like to know more.
We are available from Monday to Friday from 08:00 to 18:00.