What should I know about fire insurance for my home?
You are exploring the possibilities of fire insurance for your home. There are many insurers in this field, often with different premiums and conditions.
Fire or soot and smoke can damage your house itself, but also the belongings inside. To insure against fire damage to the house, you can take out buildings insurance. To insure against fire damage to your household contents, you can take out household contents insurance.
It is not possible to take out separate fire insurance for your house or contents. This is often part of the building and contents insurance. These insurances offer coverage for more types of damage than just fire damage.
Is fire insurance for my house compulsory?
Fire insurance is not compulsory by law, neither for the contents nor for the building. However, it is wise to take out fire insurance for both the building and the contents. Just think how big the damage will be when a fire breaks out and you have to rebuild your house and buy all your things again. In most cases, this is financially unaffordable.
Often your mortgage lender will require you to insure the house (i.e. the building) if you have a mortgage for this house. Otherwise, both you and your mortgage provider would have a big problem in the event of a fire.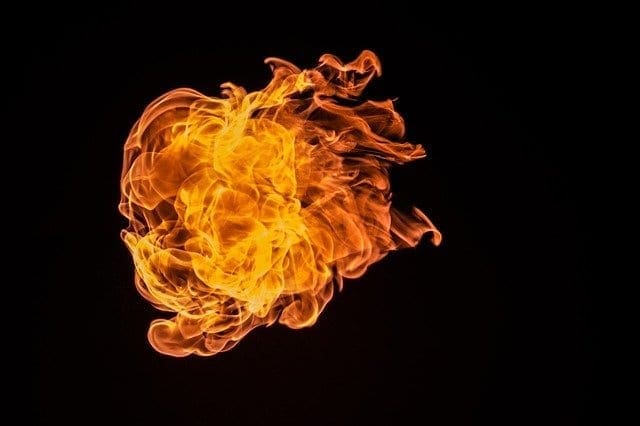 What does fire insurance for my house cost?
The premium for fire insurance depends on a number of factors. These include:
address of the house
type and size of the dwelling
type of roofing
Year of construction of the dwelling
the coverage you want
As you can imagine, due to these many factors, it is not possible to quote an average premium for fire insurance. This depends entirely on your living situation and wishes. Via our website you can easily make a calculation for the insurance of your house and building (by entering the above mentioned data, among others).
What should I do if I move house, rent out my house or if my house becomes vacant?
Such changes in your situation should always be reported to the insurer immediately. This is because these can cause a change in the risk. So the insurer always wants to know these things in time.
If your insurance is through Alpina, you can report these changes to us. This can be done via the website or by phone. We will then ensure that the necessary information reaches your insurer, so that we can inform you of the consequences.
What can I do myself to prevent fire damage?
Prevention is better than cure. It is therefore wise to install smoke detectors in your home and to have a fire blanket/fire extinguisher.
We can be reached via Chat, Whatsapp, phone or email
Please feel free to contact us if you would like to know more.
We are available from Monday to Friday from 08:00 to 18:00.