Are my possessions insured during a removal?
Will you be moving soon or are you exploring the possibilities of buying another house? Do you know how to deal with contents insurance during a move? When moving your belongings, it can happen that they get damaged or even break down. Is household insurance enough or do you need to take out extra removal insurance?
Home contents insurance from a rented to a bought house
Are you moving from a rented house to a purchased one? Then you also need home insurance for your property. Are you moving from a house to a rental property? Then you only need home insurance for your rented house.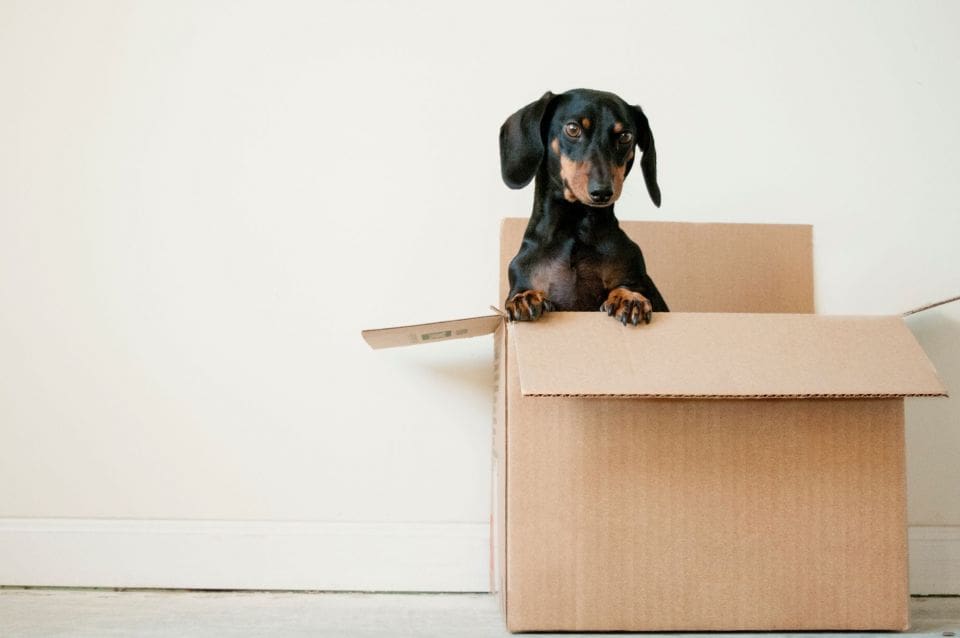 Does my home contents insurance move with me?
Before you move, it is important to inform your insurance company about the move. You can simply take the contents insurance with you to your new home. All you have to do is let us know the change of address. We will make sure that your insurance company will take care of this. A move is also a good time to review your insurance policies. Do you have new furniture or new appliances, for example? Then the value of your household effects may change. To reassess the value of your possessions, you can use, for instance, a household value meter. As soon as the value of your possessions has increased, the premium will also increase.
Are my possessions insured during a removal?
During a move, belongings can easily be damaged. The coverage of your household contents insurance may differ per insurer. It may be the case that your household contents insurance only has limited coverage during a move. Check your policy conditions well before your move. This way you avoid surprises. Will your household effects be moved by a removal company? In general, the removal company is insured for damage that occurs during the removal of your household effects. It is wise to consider a removal company if you have large and expensive household effects. This way you avoid uninsured damage to expensive items. The moving company is not responsible for damage you cause when loading and unloading. Also when you assemble the furniture yourself, the moving company is not responsible for possible damage.
Tips on moving and your home contents insurance
Please notify your insurer or intermediary of your move in a timely manner. Do you have your contents insurance through Alpina? Then look here to change your address.
Is a removal firm helping you move? Then check carefully how your household effects are insured and under what conditions. This way you avoid unpleasant surprises afterwards!
Temporarily two addresses? Still doing odd jobs in your new home? Often, some of your household effects (e.g. tools) are already at your new home and the rest are still at your old address. In that case, it is wise to inform your insurer or agent of this. The coverage is not always complete.
Cancellation or transfer? Do you want to cancel your current insurance? Then please bear in mind that there may be a notice period. With most insurers, you can only cancel per day after a one-year contract. Sometimes there is a month's notice. This differs per insurer.
We can be reached via Chat, Whatsapp, phone or email
Please feel free to contact us if you would like to know more.
We are available from Monday to Friday from 08:00 to 18:00.