How do I apply for car insurance?
Do you want to apply for car insurance but are not sure how to do it? Or are you reluctant because you think it will take a lot of time? At Alpina.nl we have made applying for car insurance very easy. With us, you can insure your car online within 5 minutes.
Can you compare benefits when applying for auto insurance?
Looking for the right car insurance is sometimes like looking for a needle in a haystack. There are dozens of providers on the market, all with different coverage, prices and conditions. So how do you know which car insurance policy is best for you and your car? Well, by comparing! You can compare both content and price to find the best and cheapest car insurance. This way you can be sure that you are well insured and never pay too much. By comparing you can save a lot of money on a yearly basis, because the premium can be a lot lower with another provider. Especially when you have had the same car insurance for years, it can be smart to compare. It could be that your car insurance no longer suits you or your car. Moreover, insurance prices can change every year.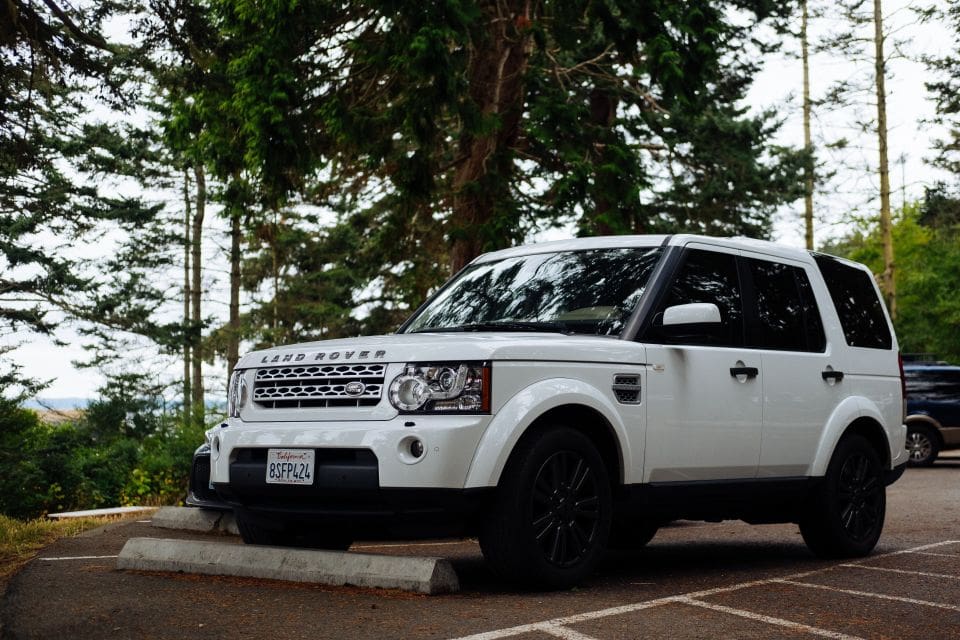 Step-by-step plan for applying for car insurance
Of course, you would prefer to spend as little time as possible applying for car insurance so that you can quickly get your car properly insured. At Alpina\.nl, we have therefore made applying for car insurance very easy. If you follow the following 4 steps, you will quickly run through the application and can submit it directly online:
Step 1: Fill in some details about yourself and your car
The first step in applying for car insurance is to fill in some personal details and information about the car. With the license plate, we can already find out a few things about your car, such as the make and model. We also ask for your accrued years of accident-free insurance, as these affect the premium. The more claim-free years you have built up, the more premium discount you will receive. Not sure how many claim-free years you have built up? No worries, with a few short questions we can make an estimate for you.
Step 2: Choose a cover: third-party, third-party+ or all-risk
The next steps are choosing the coverage for your car insurance. With a WA car insurance you are insured for damage that you cause to others. Damage to your own car is not insured. When you choose WA + limited casco you are also insured for damage caused by fire, hail, storm, lightning and explosion. Window breakage, theft and attempted theft are also insured. If you want to be insured as fully as possible, you can choose the all-risk car insurance. You are not only insured for all above mentioned damages, but also for damages to your car caused by your own fault.
Step 3: Have your license plate number and reporting code at hand
To submit the application, you must have the car's registration number and reporting code at hand. The registration code is a unique four-digit code and can be found on your vehicle registration certificate. If you do not pass on the correct registration code, your vehicle cannot be registered with the RDW and your car will be registered as 'uninsured'. It is therefore important that you pass on the correct registration code to us.
Step 4: You can apply for your car insurance!
Once you have completed all the steps, you can submit your application for car insurance. Once the application is completed, we will forward it to the insurer. The insurer will then send you an email stating whether or not you have provisional cover. In most cases, the insurer will simply provide provisional cover, which means that you can immediately take your car on the road. Next, the insurer has to convert your provisional coverage to a definitive coverage. Fortunately, in most cases this happens very quickly. On average, it takes an insurer 1 hour to assess your insurance application and in many cases it takes only 10 minutes. It can take up to 48 hours before you know whether your insurer will accept the application or not.
Apply directly for car insurance through Alpina!
Do you have any questions about applying for car insurance? We are happy to help! You can always contact us. We are available Monday through Friday from 08.00 to 18.00 on 088 - 688 37 00. You can also send us a message via chat, WhatsApp or Messenger.
Please also see our frequently asked questions on car insurance.
Last updated: 23-01-2023
Financially certainly.
We can be reached via Chat, Whatsapp, phone or email
Please feel free to contact us if you would like to know more.
We are available from Monday to Friday from 08:00 to 18:00.