How do you calculate the monthly cost of your mortgage?
Taking out a mortgage is an essential step if you want to pay off your new home. It goes without saying that you want to know clearly exactly how much you are paying off each month, and for that, a mortgage calculation is a useful method.
Want to know more about calculating your mortgage monthly payments, what that amount depends on and what's involved? Get answers to all the important questions here.
By monthly mortgage payments, we basically mean the mortgage interest you have to pay each month for your home. In most cases, it is the monthly repayment by which you repay the amount you borrowed from the bank. In some cases, there is also a premium or deposit for an insurance policy, such as a savings or investment insurance policy or account.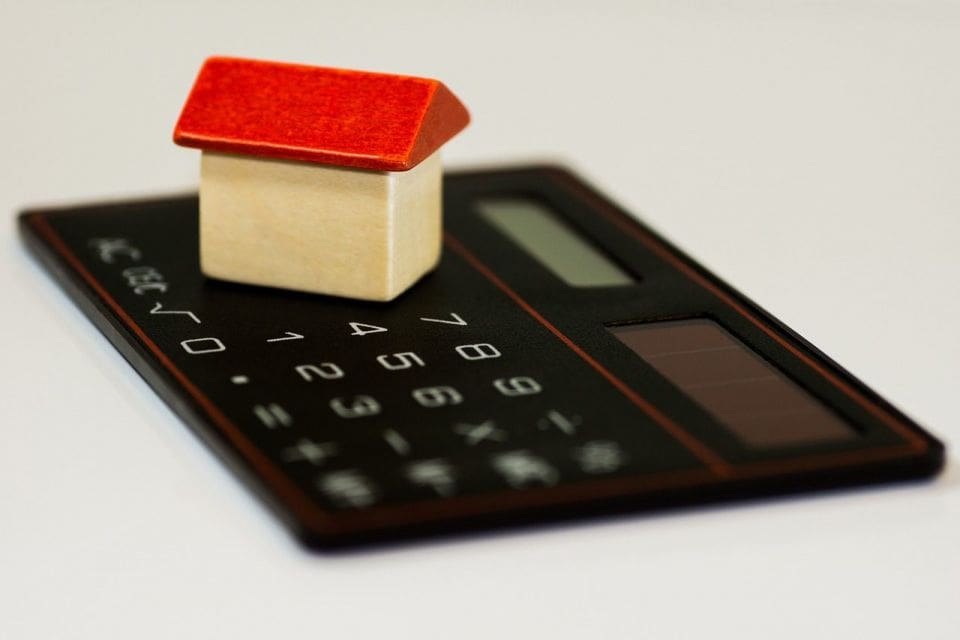 What do the monthly costs of a mortgage consist of?
The full monthly cost of a mortgage is actually an aggregation of all different amounts. The total monthly amount depends on:
The amount of the interest rate
The type of mortgage you choose
The term of the mortgage loan or separate loan components
The value of the property on which you have a mortgage
The mortgage form you choose is an element of the total monthly cost of your mortgage that deserves a little more explanation. After all, there are several different mortgage forms, each with its own characteristics:
1. The annuity or linear mortgage
With an annuity or straight-line mortgage, your monthly expenses consist of two components, namely the mortgage interest and the repayment of the mortgage itself. The amount of these two in turn depends on the repayment method you choose and exactly how long you fix that interest. In addition, your own income and the total term of the mortgage also affect the total sum.
2. The grace-free mortgage
With a no-repayment mortgage, you pay only a monthly mortgage interest rate. This is because repaying the monthly amount in the interim is not mandatory with this type of mortgage.
3. The (bank) savings mortgage
In the case of a (bank) savings mortgage, there is no monthly repayment, but rather an amount that you save together to put into a savings policy or account. Also, with a savings mortgage, you pay interest on the mortgage loan itself.
What are gross and net monthly expenses with a mortgage?
An important thing to know when examining your monthly expenses on a mortgage is that there is a distinction between net and gross monthly expenses:
1. Gross mortgage payments
These are the monthly expenses before the calculation of income tax, in other words without the addition of the owner-occupied home lump sum and without the deduction of interest on your mortgage. This amount basically consists of:
Paying off your home
The mortgage interest you pay to the mortgage lender
2. Net mortgage costs
The net monthly cost of a mortgage is the cost you pay after offsetting any tax advantage or disadvantage. Thing is, the Internal Revenue Service adds the so-called owner-occupied home tax credit - which depends on the WOZ (Value of Real Estate) of your home - to your income, then deducts the mortgage interest.
It makes sense that the gross monthly cost of your mortgage will be lower than the net monthly cost. Be sure to take the difference into account when calculating your mortgage.
Are there additional costs with a mortgage?
In addition to the monthly repayment of your mortgage and the interest that comes with it, you often pay additional costs with a home mortgage. Think about certain insurances, including homeowners or contents insurance.
Municipal fees and taxes, water taxes and property taxes are other examples of (often) mandatory add-ons that also contribute to monthly charges.
Finally, don't forget about electricity, water, gas, home maintenance and possibly a contribution to the Owner's Association (VvE). All things that largely affect the monthly repayment amount.
In short, it is important to consider all these (potential) costs before you purchase a home. That way, you know what to expect on a financial level and won't be surprised by unexpectedly high costs that can make paying off your mortgage difficult.
Calculate your monthly mortgage payments
Calculating the monthly cost of your mortgage is now a breeze thanks to the online calculation tool at Alpina.nl. Buying a home involves a lot on a financial level. A clear view of what the monthly cost entails is therefore no unnecessary luxury.
Based on factors such as your own income, the value of your home and the type of mortgage you are taking on, the Alpina.nl online calculator tool will give you an immediate and clear picture of the financial side of things. Visit https://www.alpina.nl/mortgage/monthly-charges-mortgage-calculate to calculate your mortgage right away!