How does a savings mortgage work?
A savings mortgage is basically a mortgage where you save money together during the term of the mortgage. The money saved goes into a so-called endowment insurance policy and is meant to pay off your mortgage with after that insurance policy expires.
With endowment insurance, you receive the accrued value on a prearranged end date. You can then use this amount to pay off your mortgage. It is important to know that the interest payment on the so-called savings amount in a savings mortgage is the same as the mortgage interest you have to pay.
Looking for a mortgage to pay off your home? Then there are many different options, including the savings mortgage. What exactly does such a mortgage entail and how does it work? Here you get clear answers to all your questions.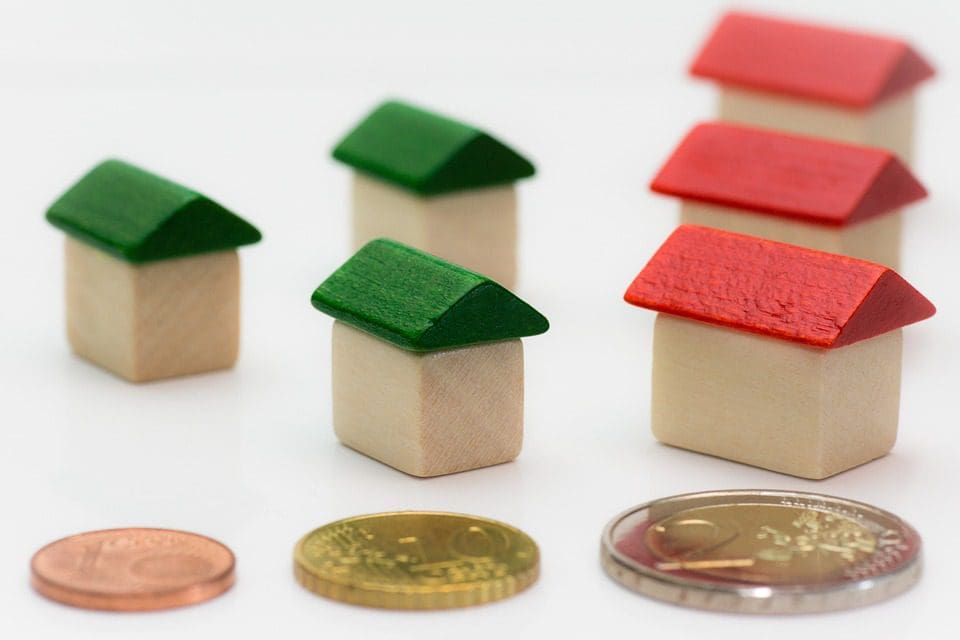 How does a savings mortgage work?
To take full advantage of a savings deposit mortgage, it is important to know exactly how this form of mortgage works. First, repayment during the term of the savings mortgage is never mandatory.
The charges you pay monthly consist of:
An interest rate on the mortgage amount itself
The savings premium of the savings insurance linked to that mortgage
What about the amount of savings in a savings mortgage? This sum is fixed in such a way that the saved balance at the end of the term of your mortgage is as large as the mortgage debt itself. That means you can pay off your mortgage at the end of that term in one lump sum.
Note that there are indeed savings mortgages where the interest rate on the savings amount does not equal the mortgage interest rate. In addition, nowadays you can find savings mortgages where you can decide exactly how much percent of the savings amount you accumulate. Of course, this is always a maximum of 100% of the mortgage amount.
The advantages and disadvantages of a savings deposit mortgage
If you want to be sure that a savings mortgage suits your financial situation, it is important to have a clear overview of the advantages and disadvantages of such a mortgage. You can read more below:
Benefits:
1. Stable monthly cost
With a savings mortgage, monthly costs tend to be relatively stable, making this the best solution for those who want more control over their monthly expenses. This is mainly due to the fact that the mortgage rate is tied to your savings rate.
2. A secure form of mortgage
In doing so, the savings mortgage is one of the safest forms of mortgage. Why is that? Because you save a monthly premium during the term of the insurance, you can pay off your mortgage at the end of that term no matter what.
3. A good solution with an annuity or linear mortgage
Finally, a savings mortgage is very interesting if you have an annuity or straight-line mortgage to pay off your home.
The drawbacks:
1. Little flexibility
Savings mortgages offer relatively little flexibility in terms of payment. As a policyholder, you can sometimes choose how much percent of savings you accumulate over the term.
2. Switching is not always interesting
Subsequently, refinancing a savings mortgage is not always interesting from a financial standpoint. After all, it can involve a lot of additional costs and a loss of capital.
3. Often a higher interest rate
If you are looking for a mortgage with a low interest rate, the savings mortgage may not always be the best solution. After all, the mandatory interest rate in this case is often a lot higher than with other mortgage types.
4. Not always possible
Although taking out a savings mortgage is interesting for those who have an annuity or straight-line mortgage, it is also only possible for certain individuals in those situations. As of 2013, for example, as a starter, you are only entitled to the deduction on your mortgage if you take out an annuity or straight-line mortgage.
5. Savings premium may rise
Finally, your savings premium may increase during the course of the savings mortgage, for example, if your mortgage interest rate drops. Since this premium is not tax-deductible, your monthly costs may therefore also increase as a result.