Car damage: what to do?
Having car damage to is never fun. In this regard, it does not matter whether you are at fault or the other party. Handling the damage causes a lot of hassle. We try to make the claim settlement as fast as possible for you, so you can also receive the claim payment quickly. Do you have a claim on your car insurance? Then it is possible to report it online, but of course you can also call us.
Types of damage
There are several types of damages possible to your car. Some of them are discussed below.
Fire damage
Fire damage can have several causes. A car can catch fire due to problems under the hood, but it can also be caused by arson or by a fire in the garage where the car is parked. The chances of j e car sustaining fire damage may be relatively small. Should it happen, it is often not a minor damage. Chances are that the vintage car is beyond repair after a fire.
Windscreen damage
Window damage can be very annoying. A small crack in the window is not always immediately visible, so it can become a crack within a short time. It is best to have your windshield repaired as soon as possible. If you have WA limited-casco or all-risk car insurance, you can claim this windshield damage without it affecting your claim-free years.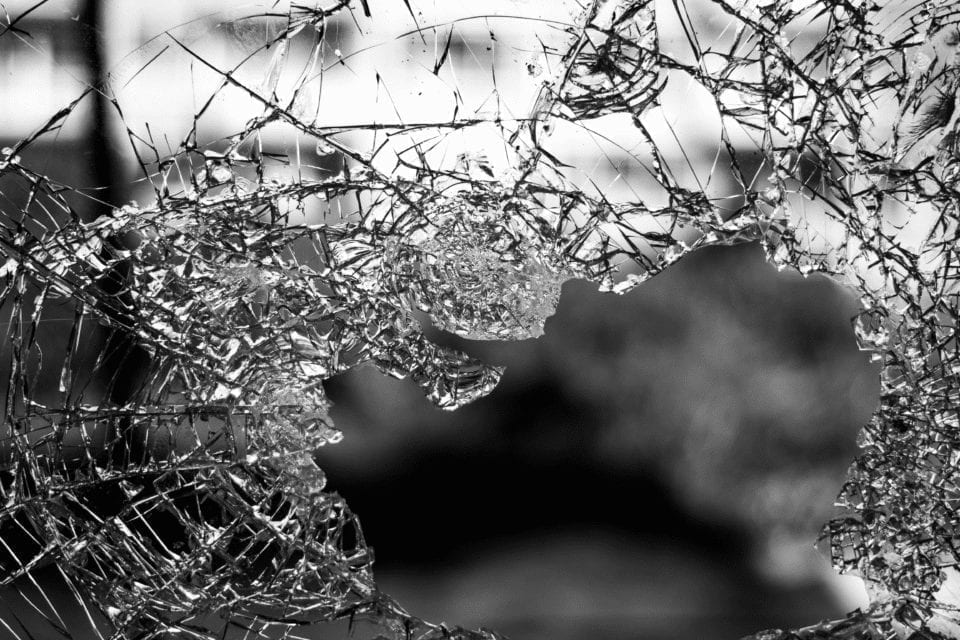 What should I do in case of paint damage?
Only when you have an all-risk car insurance policy, paint damage to your car will be reimbursed by the insurer, even when the culprit is unknown. If you have a different coverage on your car insurance, then you cannot claim paintwork damage. Claiming paintwork damage does come at the expense of your claim-free years. Is the culprit known? Then the insurer will recover the damage from the perpetrator.
What should I do in case of eye damage?
If you have tinplate damage, chances are you will need to have it repaired. Such repairs often add up quickly. Whether or not damage to your vehicle is covered depends on your car insurance coverage and whether you are responsible for the damage. If you did not cause the damage yourself, the insurance company will recover the damages from the other party. If you are responsible, in most cases the damage will be compensated if you have all-risk insurance. There are some exceptions to this, for example when alcohol or drugs are involved. Collision damage also affects your claim-free years.
I have hail damage what should I do now?
Due to climate change, weather conditions are becoming increasingly severe. After a hailstorm, your car can be severely damaged. Hail can even cause so much damage to a car that you can no longer drive it. As a result, the cost of repairing the damage can be high. Unfortunately, third-party car insurance never provides compensation for hail damage to a car. This is true when you have a WA limited casco or all-risk car insurance. Often there is an excess for hail damage.
Report damage from vandalism where?
If you have been the victim of damage caused by vandalism to your car, it is important to always report it to the police. A report allows the police to the offenders ontrack down the perpetrators and thus recover the damage you incurred from the perpetrators. In case of frequent nuisance vandalism in the neighborhood, extra measures can be taken and the neighborhood can be mobilized to prevent vandalism. If you only have third-party insurance, you will not receive compensation from the insurer and can only hope that the perpetrators are caught. In some cases, WA limited hull coverage will get you reimbursed for the damage. This is when, for example, you have damage to your car due to burglary or attempted burglary, joyriding has taken place with your car or when vandalism has occurred due to riots.
Damage without perpetrator what next?
Any kind of damage comes with a cost. Damage is annoying enough. It is even more annoying when the damage was done by another person whose identity is unknown. In that case, you cannot recover the damage from the perpetrator. In the case of damage without an offender, always make sure the situation is well mapped out by taking photos and/or videos of the situation. The images can help the police prepare a report. Filing a police report is necessary to hold the perpetrator responsible and to increase your chances of receiving compensation from insurance or other agency.
Damage due to bad road surface can I report it?
Depending on the circumstances, in case of damage due to poor road surface, you can hold the municipality liable for the damage to your car. Here it is important that you check which municipality exactly is responsible for the road surface. You then contact the relevant municipality to explain the situation. You then ask for the forms you need to fill out to start the procedure. When you submit the forms, you include a cover piece with further explanations and other supporting documents such as photos and/or videos. After you submit these documents, the municipality will issue what is known as an "administrative decision.
Where do I report storm damage?
Do you have all-risk or limited casco car insurance? Then storm damage to your car is insured. A condition is that the storm was at least wind force 7. The insurer checks this on the basis of KNMI data. Usually you pay a deductible for storm damage. How high the excess is varies per insurer and can be found in the policy conditions.
What to do in the event of a collision?
Are you involved in a collision? This distinguishes between a collision with another vehicle, an animal or an object. The most common type of collision is the collision with another vehicle. When there is a two-sided damage with another vehicle, you both fill out the claim form. See if you can find witnesses to give a statement. Also, take as many photos of the collision as possible. Then contact your car insurance company to discuss what the next steps are.
In a collision with an animal, you must make an important distinction between animals with and without an owner. In the case of crossing wildlife, there is no owner of the animal. No one can be held liable for this. In this case, it depends on your car insurance coverage whether you will be compensated for this damage.
If you have WA limited casco or all-risk car insurance, then damage to your car by wild animals is almost always covered. Attention! This concerns the damage caused by the collision with the animal itself, not any damage caused by an evasive maneuver.
If you have hit a pet, then the animal's owner is liable. The law states that the pet's owner must pay for the damage caused to your car.
Are you the only road user harmed? Then we speak of a one-sided damage. This is damage caused to the car because you drove into a tree or lamppost, for example. In such a collision, you did not hit another vehicle. In a unilateral accident you are liable for the damage suffered. With a WA car insurance or WA limited casco car insurance the insurer will not reimburse the costs.
What should I do in case of car damage?
Having car damage is not an everyday occurrence for you. That is why we have written down some tips. Also, we have made an explainer video explaining how to fill out a claim form .
Should there be physical injuries, we have additional information regarding personal injury.
-Stay calm and do not get angry
-Get people to safety
-Find a witness
The latter is often not done. Make sure you ALWAYS record the details of one or more witnesses. Even if the damage turns out to be a clear case. Only then look at the damage to the car.
Usually there are plenty of witnesses but they often leave again when they see that there are no injuries. Therefore, when a damage occurs, jump out of the car, stop the first best witness and ask if he or she saw it. In that case, write down all the details. It often happens that the other party tells a different story to their insurance company. Then you have to prove him or her wrong. Without a witness, this is almost impossible.
Tip: Your partner, mother-in-law, child, etc. sitting in the car with you may also serve as a witness. However, an independent witness is always better.
If necessary, contact the police (anyway if there are injuries) .Send the police report to us.
Complete the European claim form
Make sure both parties sign the form.
However, sign the form only if you agree with the other party's description. Should you disagree, put that in there and only then sign the form.
Take photos
Report the damage as soon as possible.
Free recovery service
Alpina works together with 112schade.nl to recover non-covered damage from the other party.
Has someone caused damage to you but you have no coverage on your own policy, then 112schade.nl can help you recover the damage from the other party completely free of charge.

What does insurance cover in the event of damage?
What and whether insurance pays out in the event of a claim depends on your auto insurance coverage. There are three standard forms of insurance. These will be briefly discussed below.
WA
TPL stands for third-party liability. Everyone who has a car registered in his/her name is obliged to take out at least third-party insurance. With TPL car insurance you are insured against damage for which you can be held liable. In other words, damage you cause to others with your car. Damage to your own car is not covered by a third-party insurance.
WA limited casco
The WA limited hull car insurance is an addition to the compulsory WA car insurance. A good alternative with a broader coverage is the WA limited casco. Not only the damage done to others is covered, but also the damage caused by:
Collision with stray animals
Hail and storm
Lightning
Fire and explosion
Window breakage
Theft
Theft attempt
The damages that are claimed on the limited casco part of the insurance do not affect the claim-free years. For cars from 6 to 10 years old, the WA limited case is often chosen. The most logical choice for new cars is the WA-casco(all risk) insurance.
All-risk
All-risk car insurance is the most comprehensive car insurance. This is because you also get paid for damage to your own car in case of an accident caused by your fault. It is the most expensive form of insurance. This type of insurance is standard for new cars until they are about 6 years old. Still, it is difficult to put an age on this. In fact, for cars older than 6 years, all-risk insurance is also still recommended. Cars nowadays easily last 15 years. Therefore, a car that is 8 years old, for example, still has a high daily value. It is best to make an informed choice of insurance by comparing.
Where can I report car damage?
It is important to always report damage to your insurer. In some cases, it is also important to report the damage to the police and file a police report.
Police
Especially when you are involved in a damage caused by another person and the identity of that perpetrator is unknown, it is important that you report it to the police. Also, when you are dealing with damage to the car due to vandalism, reporting it is important.
Car insurance? Calculate your premium!
Insurance
Do you have insurance through Alpina? Then you can report the damage both by phone and online. You should always fill out a claim form.
(European) Claim form
With almost any kind of auto damage , it is important that you fill out the claim form https://www.alpina.nl /car-insurance/damage-form/euro/lier completely. Both the front and back. Watch our video where we explain exactly how to fill it out. Should you have windshield damage, a claim form is usually not needed. Carglass or Autotaalglas will take all the work off your hands.
Claim damage or pay yourself which is more advantageous?
In some cases, it may be more advantageous not to claim damages but to pay for them yourself. When you claim fault damage on your car insurance, it comes at the expense of your claim-free years. Fault damage means that when you accidentally crash into another car, you are to blame. As a result, the other party's damages will be claimed on your car insurance policy. For each damage claimed, you will lose 5 claim-free years, regardless of the damage amount. Therefore, for small damages, with a low claim amount, it can be more economical to pay for the damage yourself instead of claiming on your car insurance. Often, the premium increase caused by claiming the damage ends up being higher than the total claim amount of a small damage.
Guarantee fund in case of damage
Are you not all-risk insured and the other party is unknown? Then you can appeal to the Guarantee Fund under certain conditions. If you meet all the conditions, you may still be able to have the damage repaired. We can help you file a claim with the Guarantee Fund.
Free replacement vehicle
Many companies have an arrangement for replacement transportation. Doesn't your insurance company have an arrangement? Then we have an option for you with free replacement transportation.
Personal injury? Even then we can help you
Even if you have personal injury, we can assist you. We work with specialized partners who will try to recover all damages for you. Think of damages, lost income and much more.
Questions? Contact us
It is important that you know exactly what to do when car damage occurs. Therefore, we have listed some do's and dont's for you. If you have any questions about car damage or any other subject, you can always contact us. We are happy to help. We can be reached from Monday to Friday between 08:00 and 18:00 on telephone number 088-6883700.
Related pages about car damage
Last updated: 18-07-2023
Financially certainly.
We can be reached via Chat, Whatsapp, phone or email
Please feel free to contact us if you would like to know more.
We are available from Monday to Friday from 08:00 to 18:00.